"Slashermon" (Series 2 : "VS") Booster Pack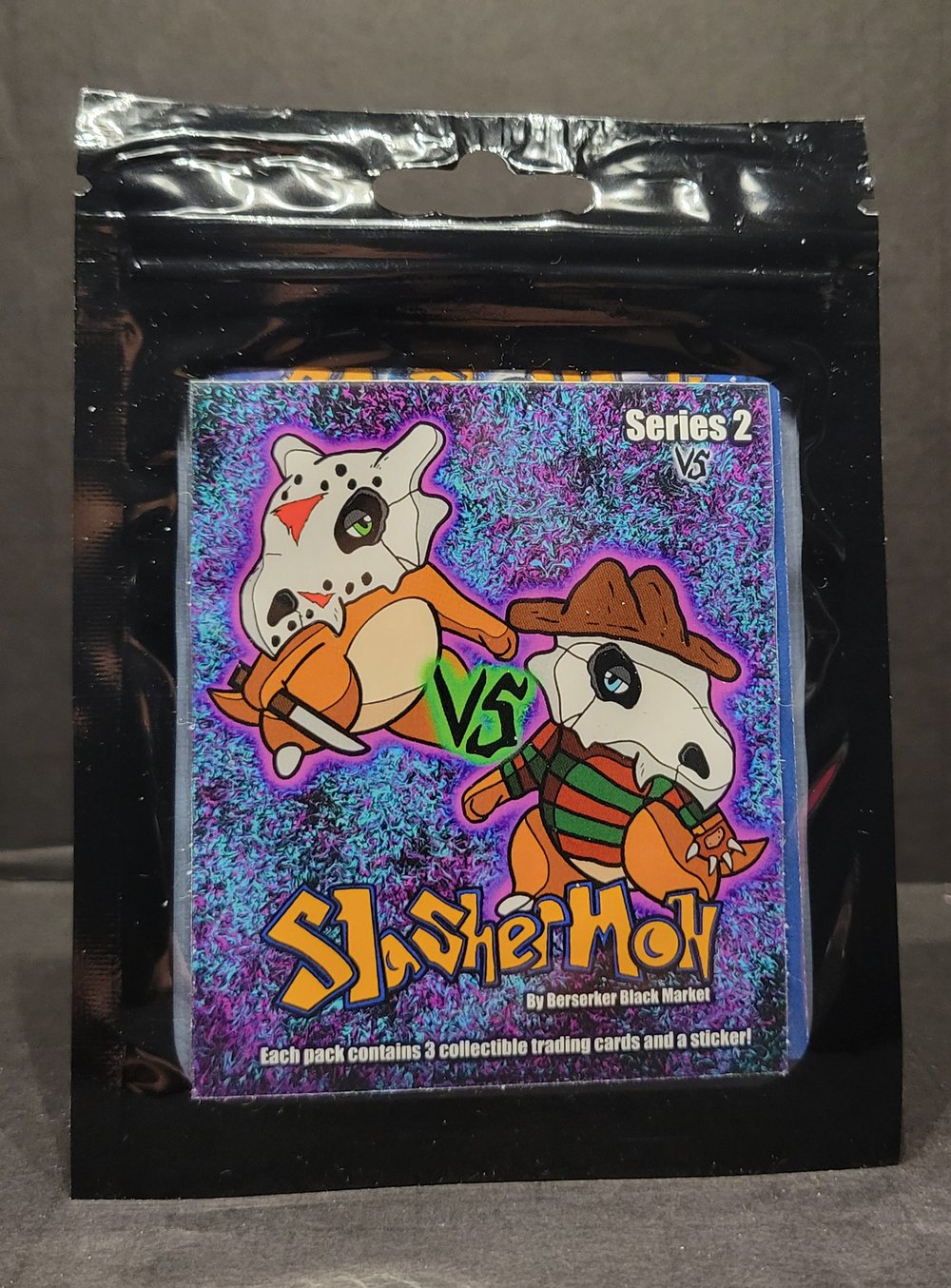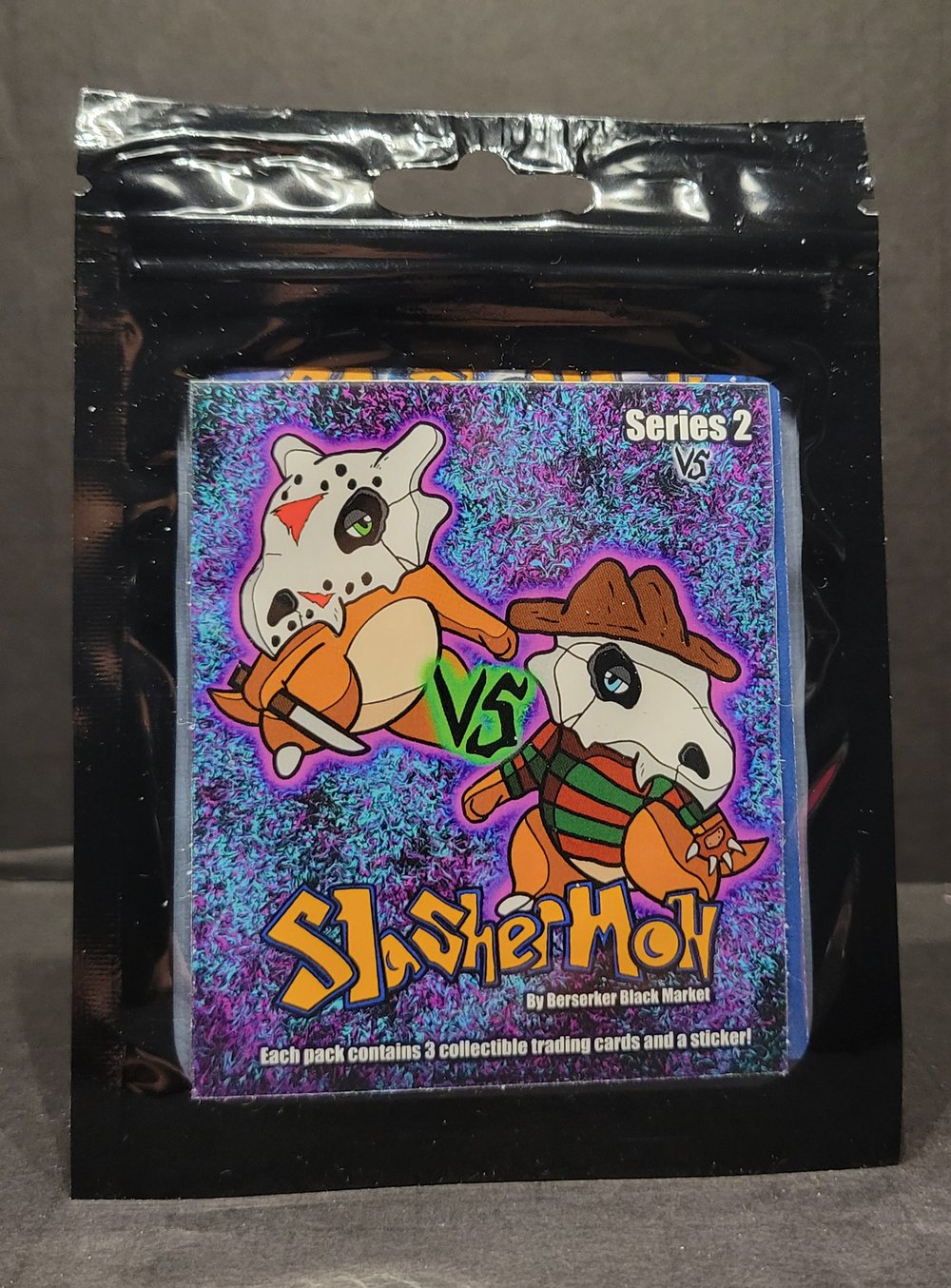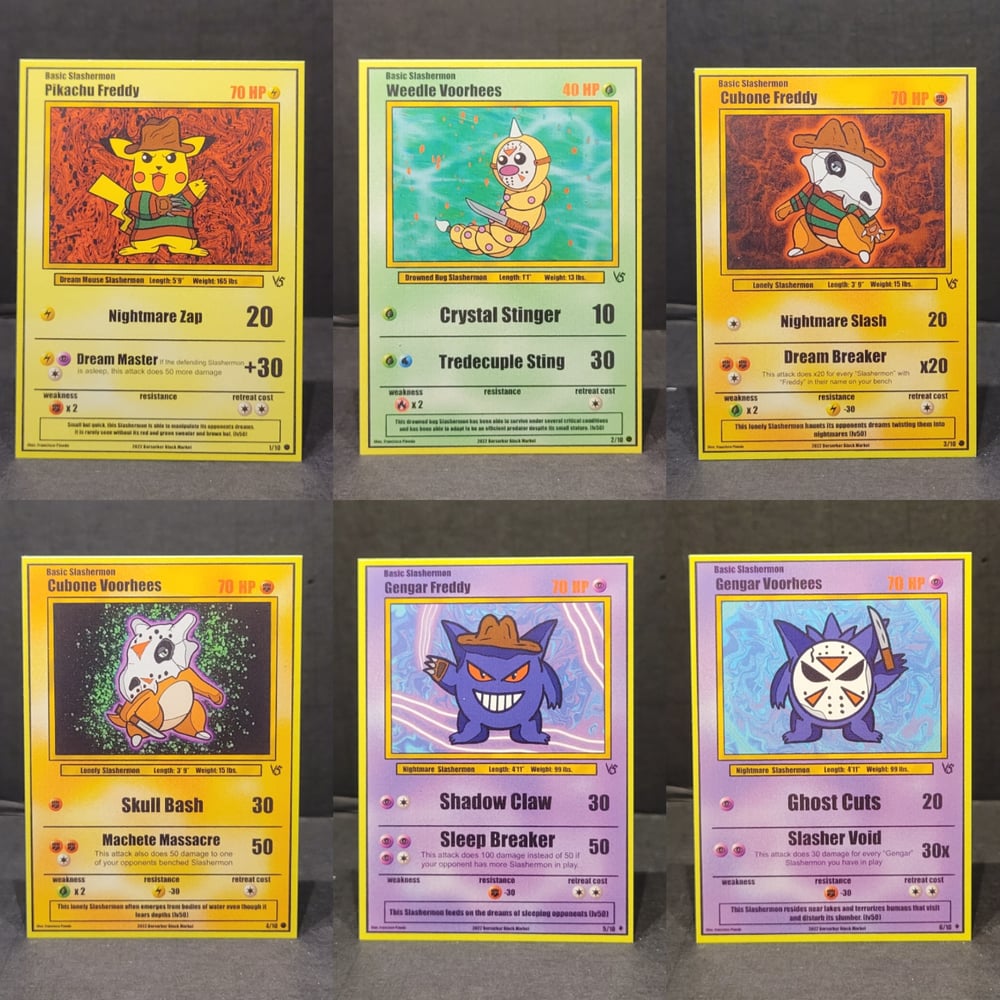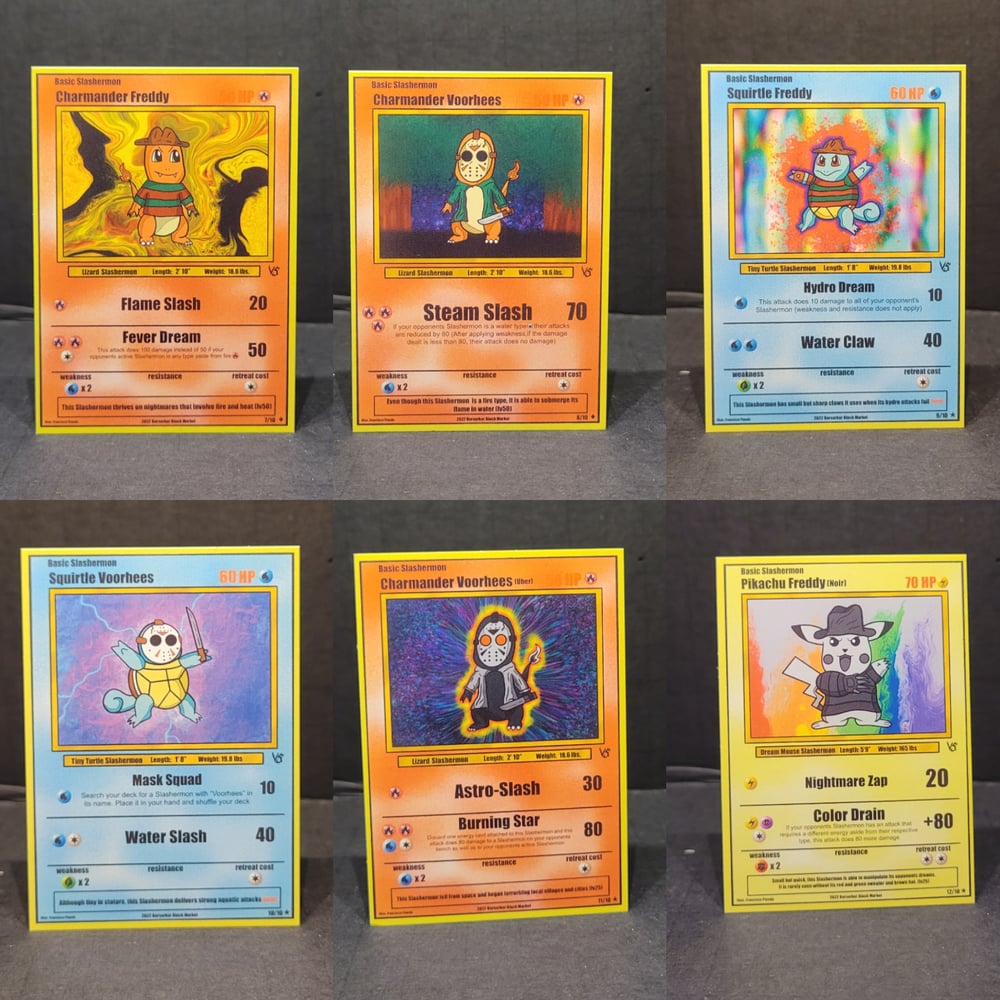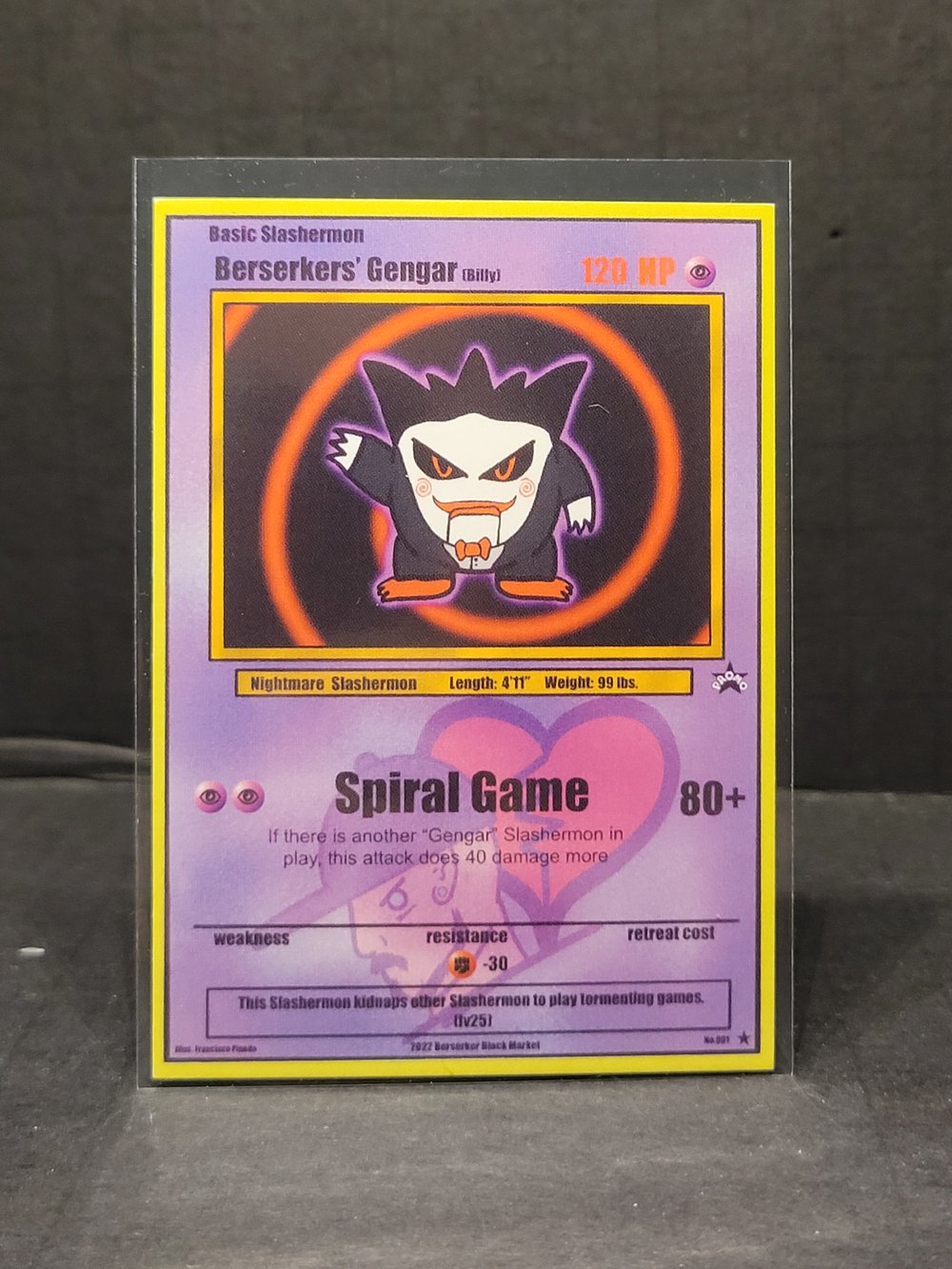 Series 2 of "Slashermon" Cards is here!
"VS" contains 10 cards with 2 hidden rares! All cards are limited to 50 while the Hidden Rares are limited to 25. Each pack comes with three (3) random cards and a sticker! This set revolves around the "Freddy Vs. Jason" theme with 8 new designs and 2 returning cards from the "Base"/ "1st Edition" Set!
With the order of 2 or more booster packs on Friday The 13th, you will receive a Promo "Berserkers' Gengar (Billy)" Card! (while supplies last)
Drop Date " 5/13/22
Drop Time : 12pm (AZ Time)