"Deaths' Day Off" 3" Enamel Pin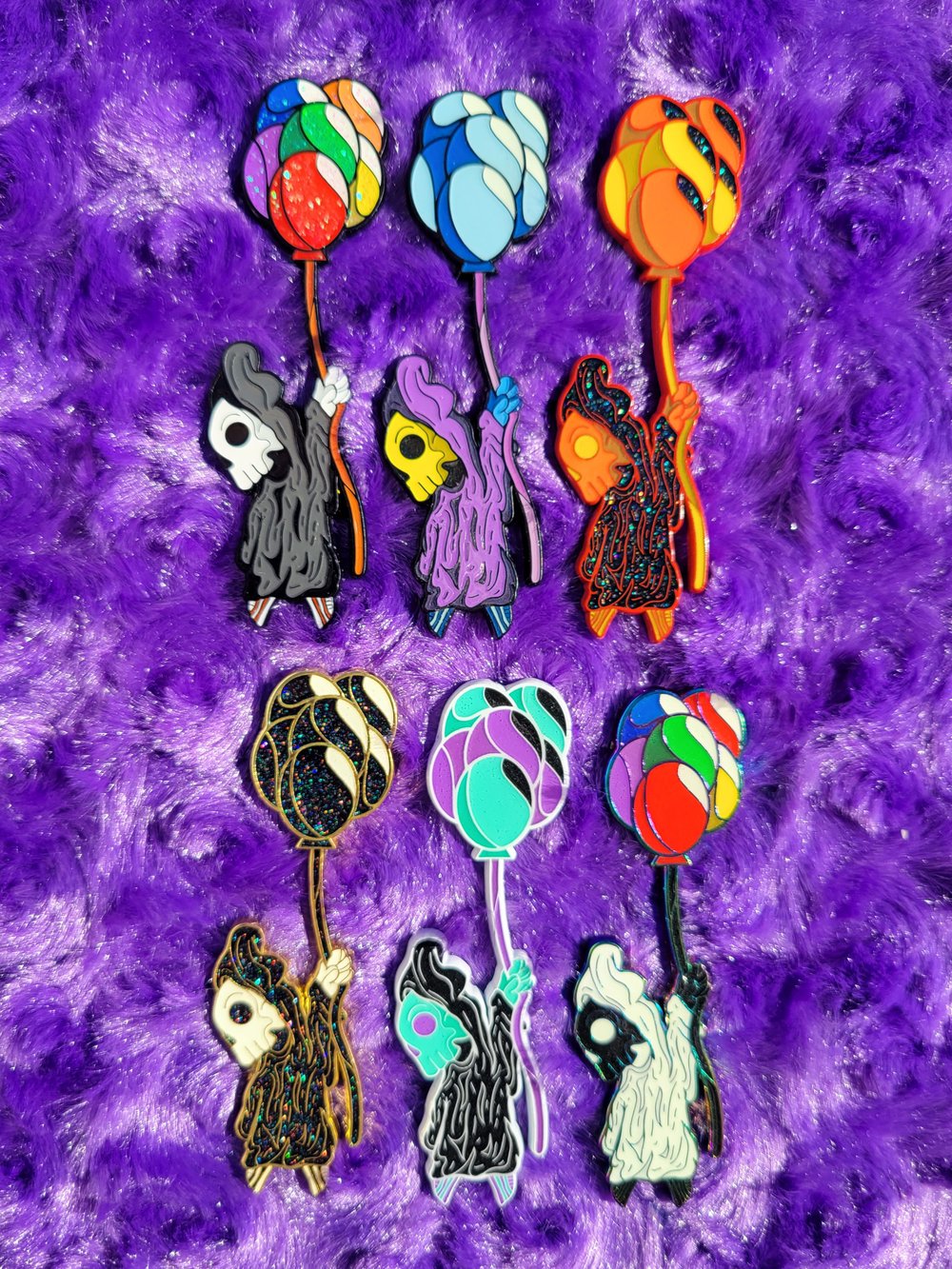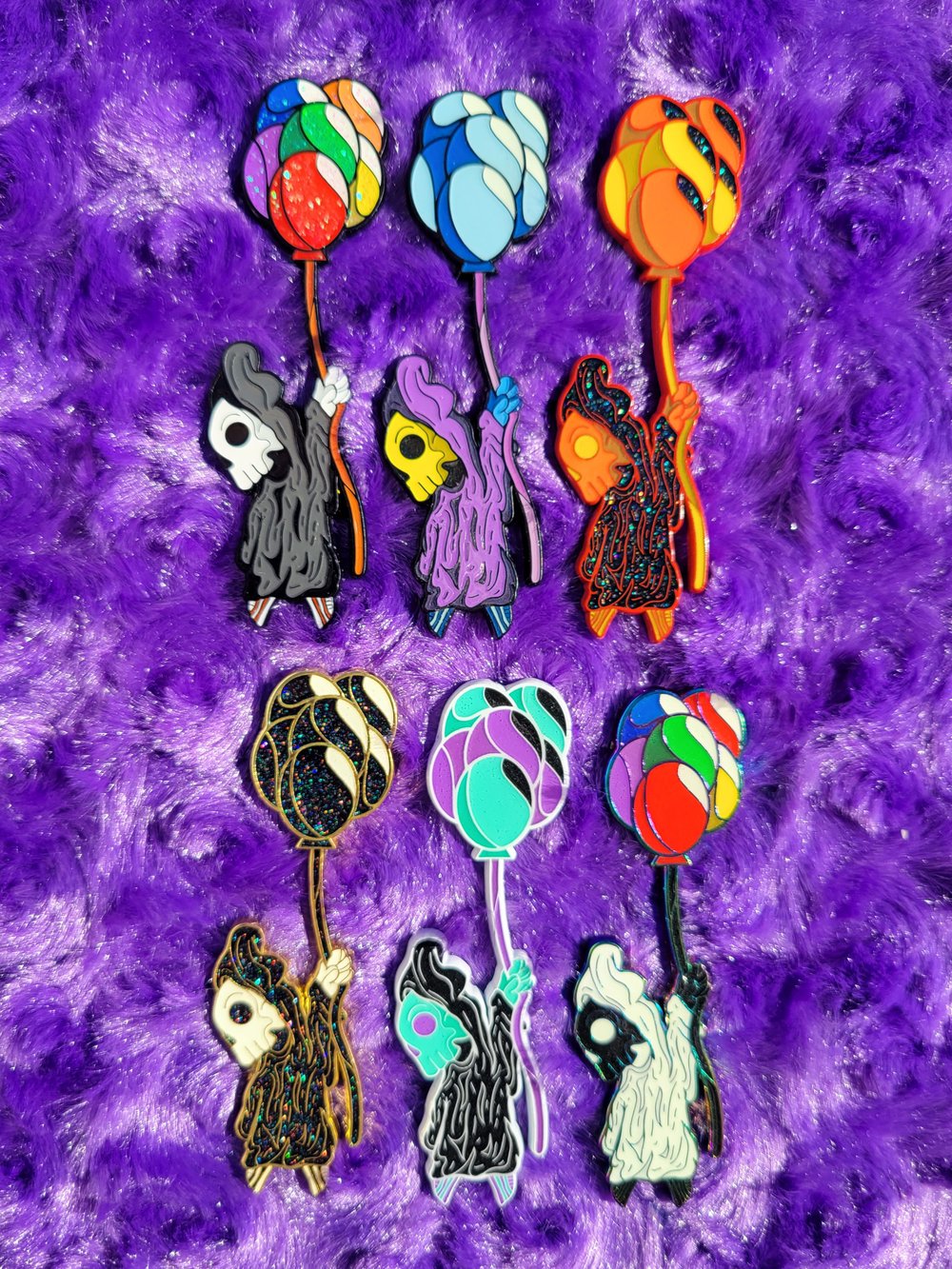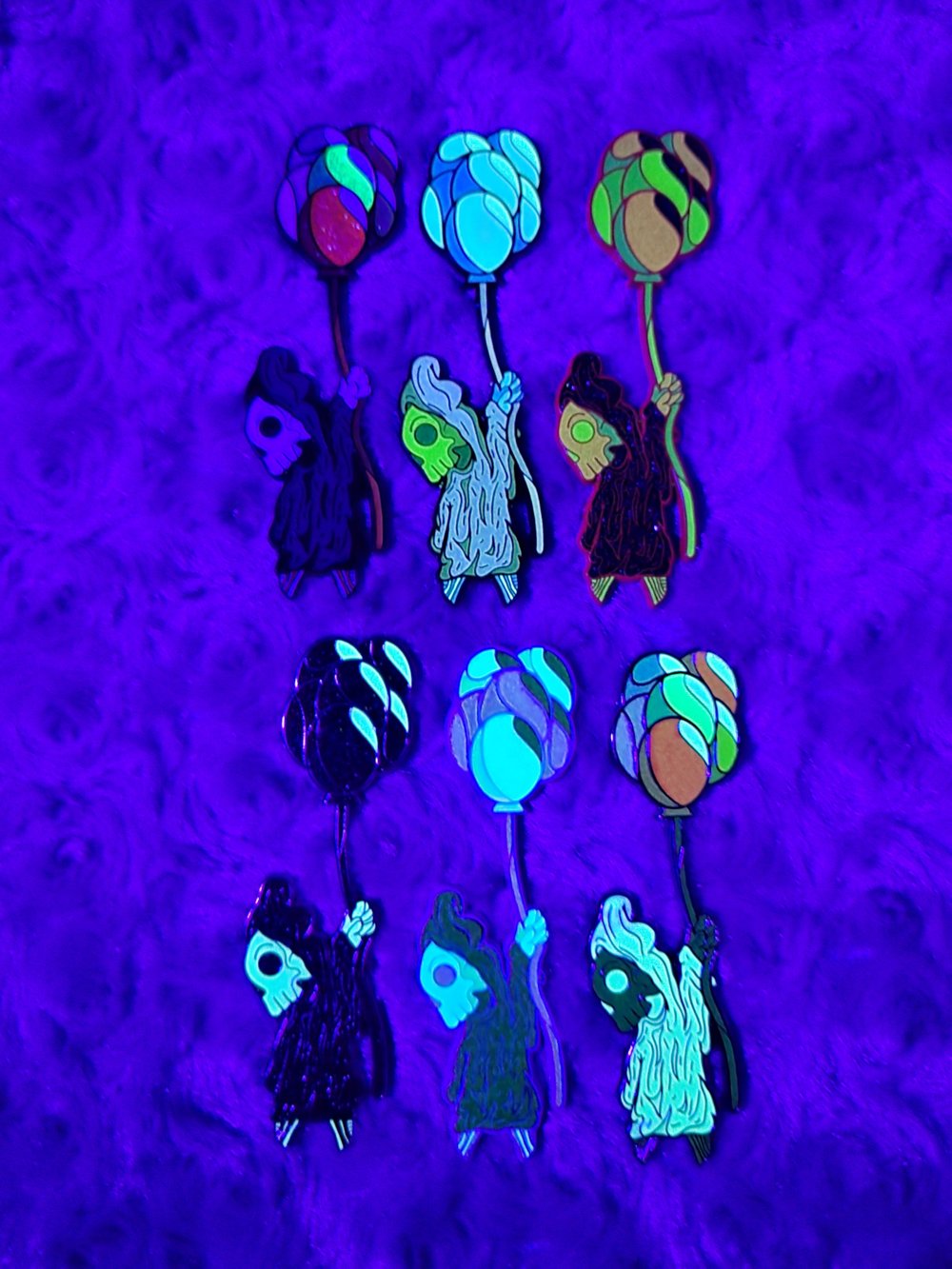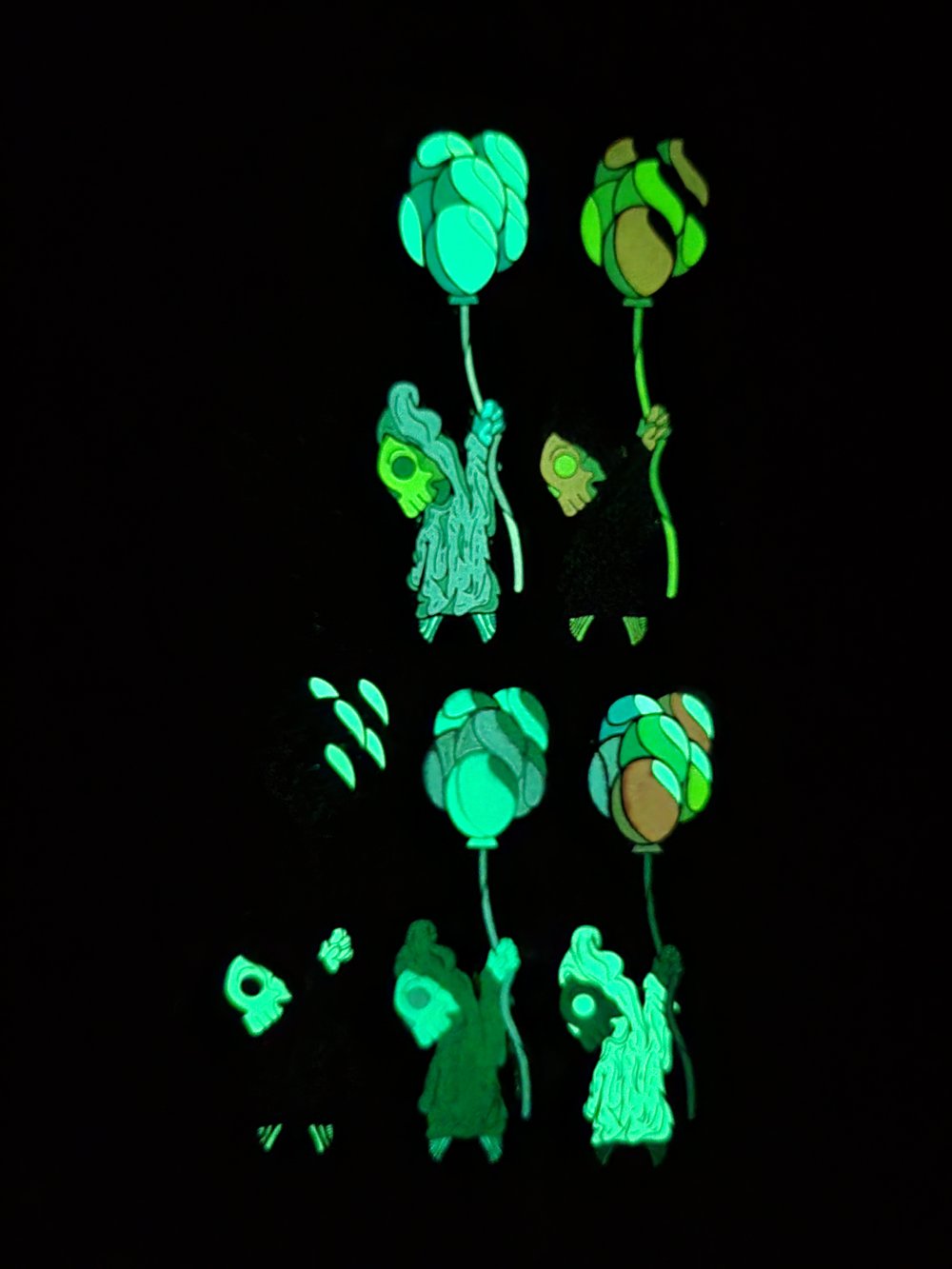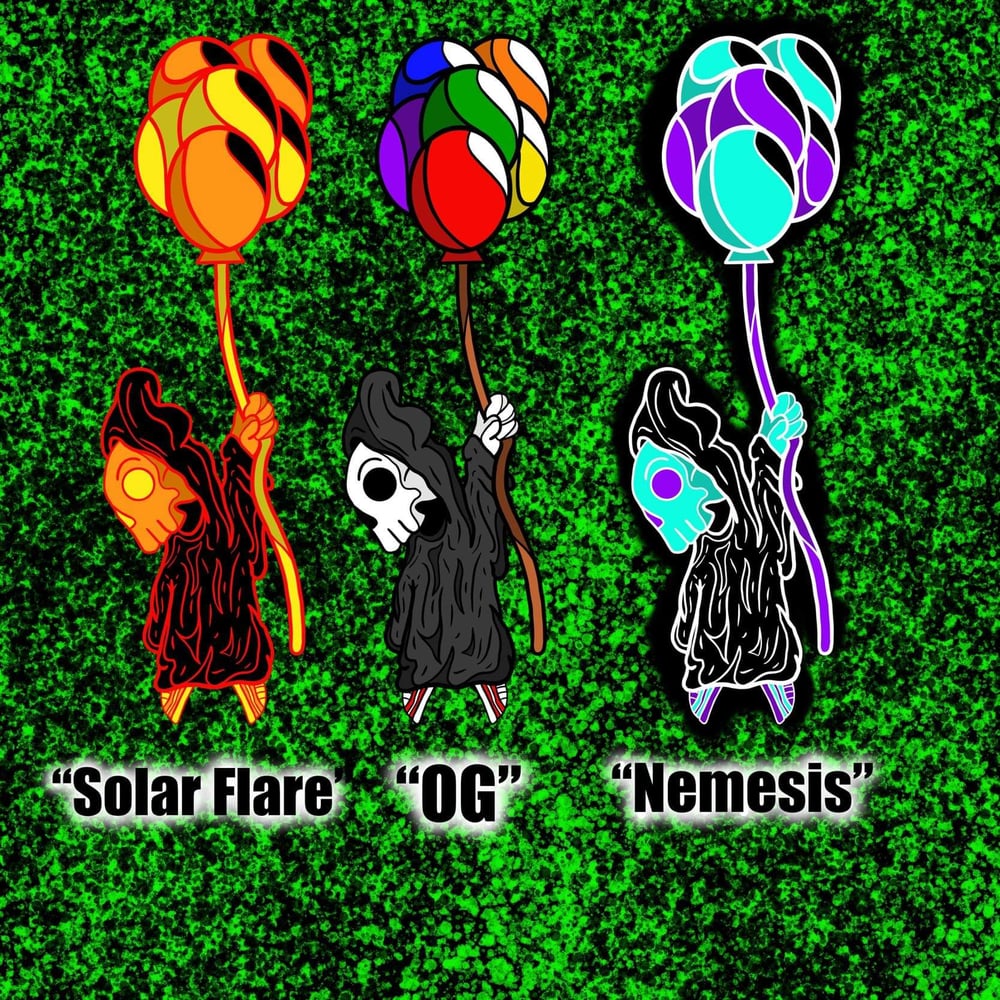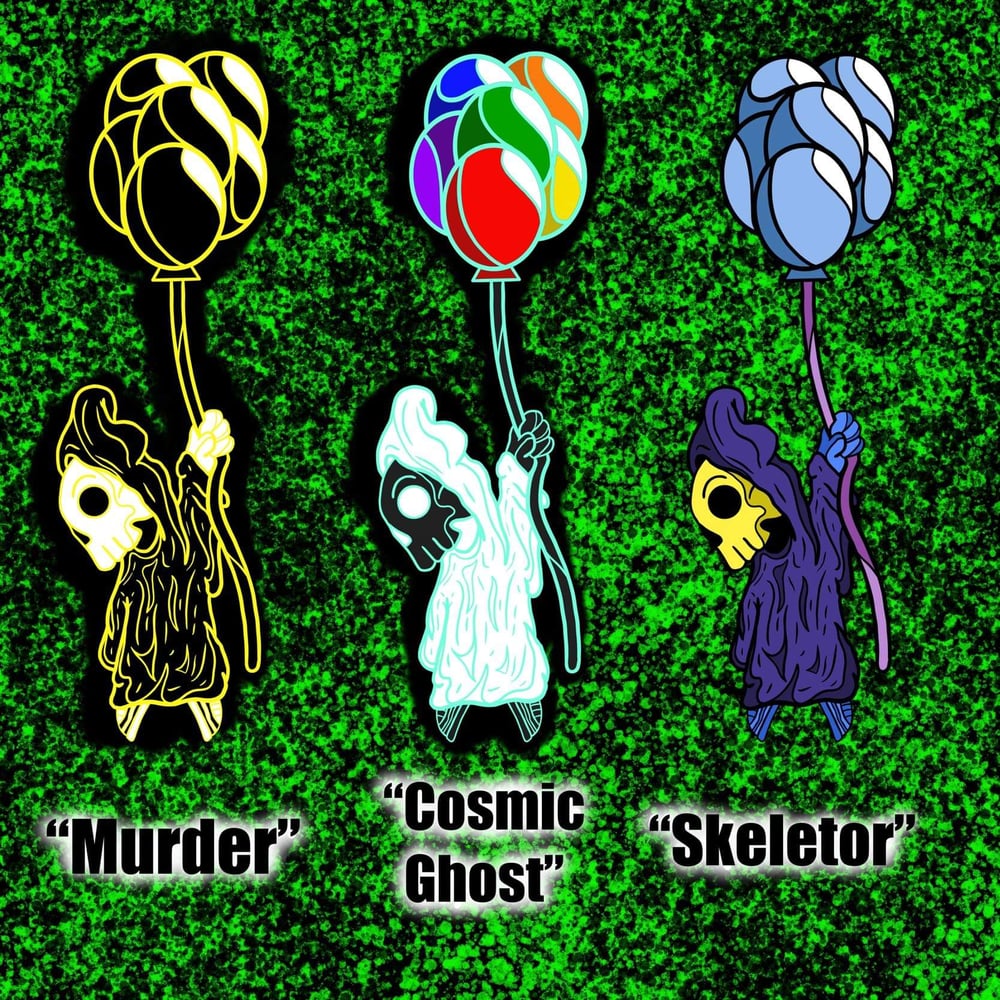 After a few months of little/slow production, I am happy to announce the next pin to be produced, "Deaths'Day Off".
This pin depicts The Grim Reaper looking downwards as he floats away with balloons instead of a scythe in hand.
This design comes in six (6) variants. There will be a limited amount of full sets available at a discounted price. This pre order will be available until August 7th! This soft enamel pin will be 3" tall, 3x posted and backstamped.
Since this is a pre order, they will ship once they arrive from production, which is usually a 4-5 weeks.
Details on every variant is as follows :
"Solar Flare" - Red Metal, Black Glitter, Orange and Yellow Glow
"OG" - black metal,Death Glows, Balloons Glitter
"Nemesis" - White metal, Full Glow
"Murder" - Gold Metal, Black Glitter, White Glow
"Cosmic Ghost" - Ano Metal, Full Glow
"Skeletor" - Full Glow
*Selection of which varaint will be available only during pre order, after the 7th they will be blind bagged*