"Heartbreak" (Dark Mode 66 Edition) V2 Wraith Reaper (LE200)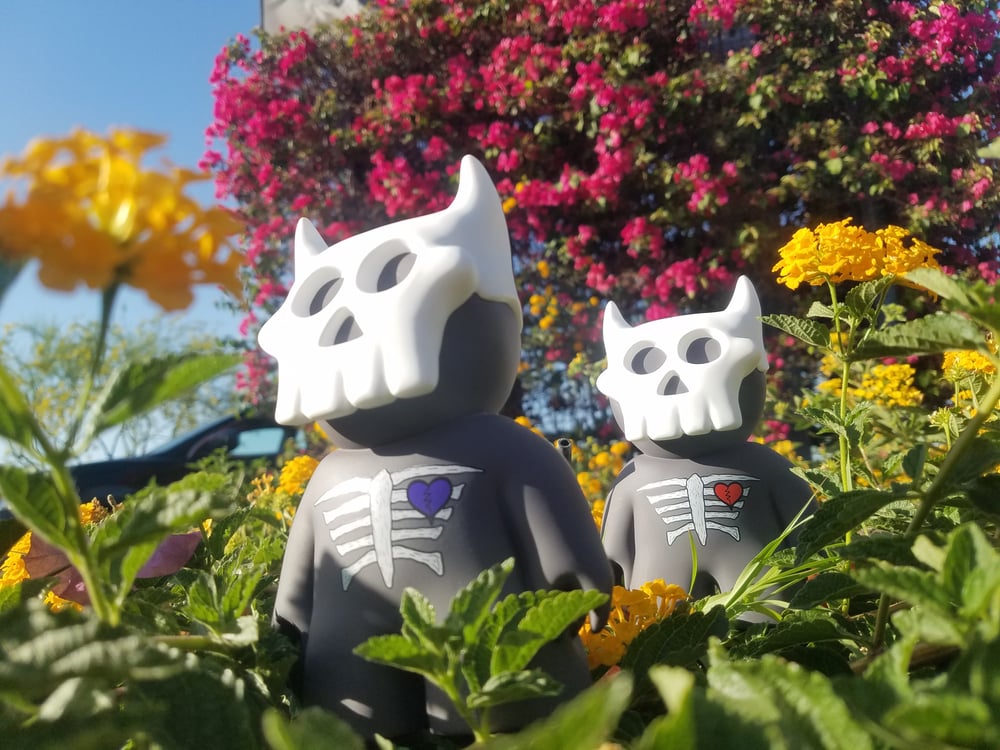 The very first V2 Wraith Reaper is here! This Variant is limited to 200 figures, 134 Red Heart and 66 Purple Heart. There will be limited amount of bundles consisting of both Red and Purple Heart Reapers.
The first 25 Bundles will include a "Heartbreak" enamel pin and will be signed.
Twenty Five (25) Bundles and singles will be available April 17th @ 12pm (AZ Time).