"Blood Anthology" Slashermon Booster Pack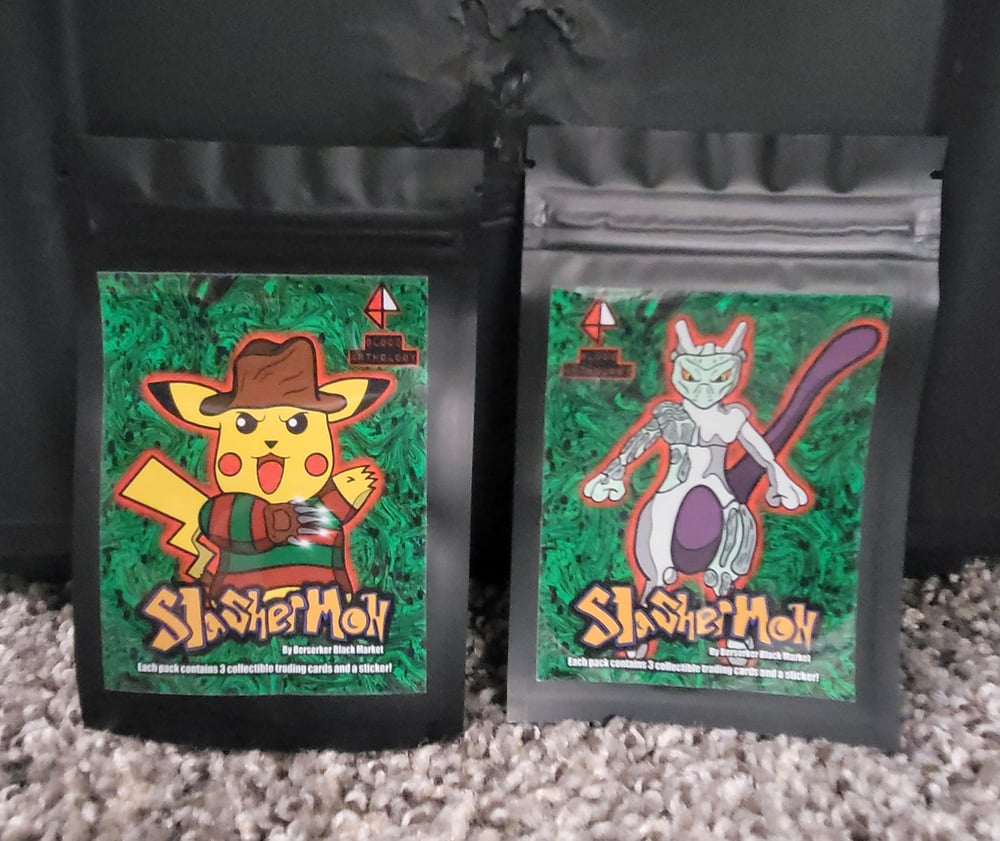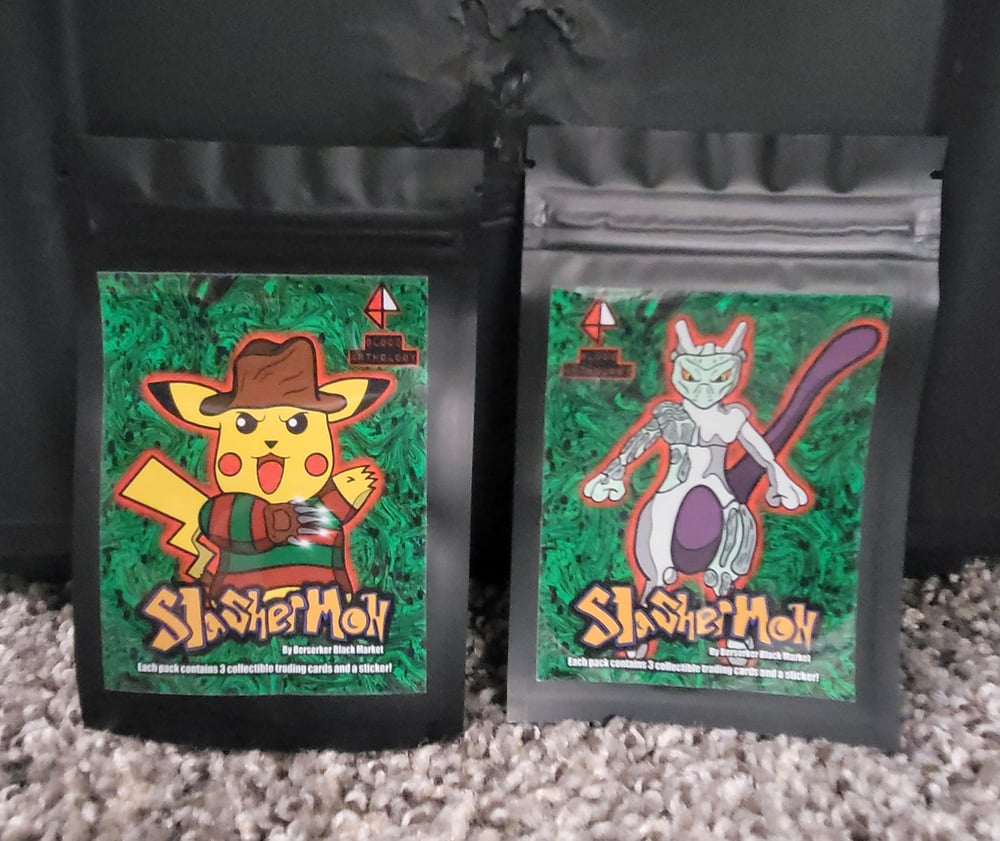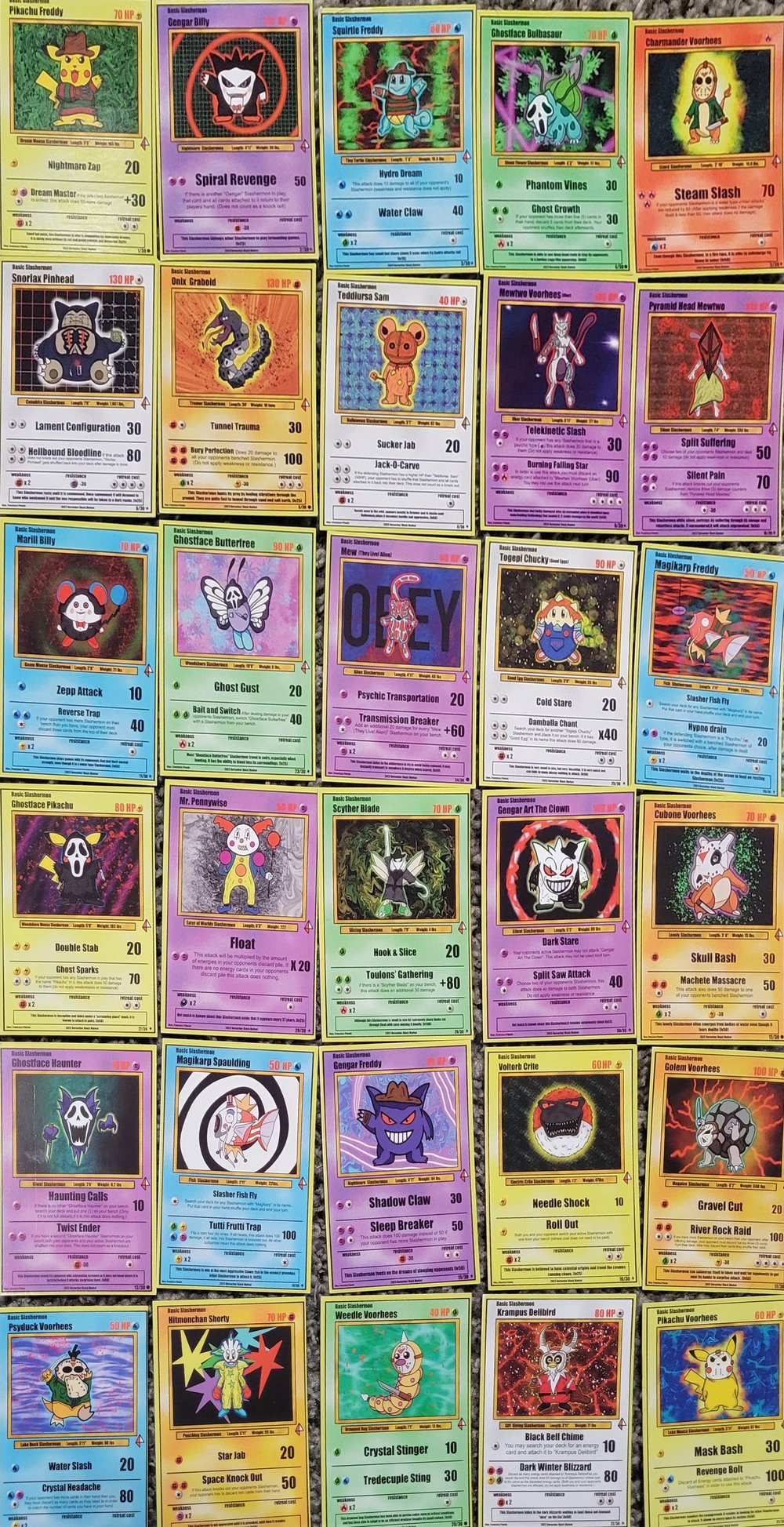 "Blood Anthology" features collectors favorites, some with new art,new attacks and some Promo Slashermon making their set debut. There are 30 Slashermon in this set, each pack comes with 3 random cards and a mini sticker. Each pack is heat sealed to ensure randomness.
There is two booster pack artworks in this set, you may choose between Pikachu Freddy and Mewtwo Voorhees.
Master Set Details (Limited to three (3) ) :
- Complete "Blood Anthology" set
- Set will come in a binder with special artwork.
- One (1) 1st Edition card from the first release from February 2022
- Limited special artwork/ Stickers from the upcoming 2024 set. (Items are in production and will ship in 3-4 weeks)
- Assortment of stickers
- Random Slashermon Enamel Pin