"Astro-Morte" 2.25" Enamel Pin (Blind Bag)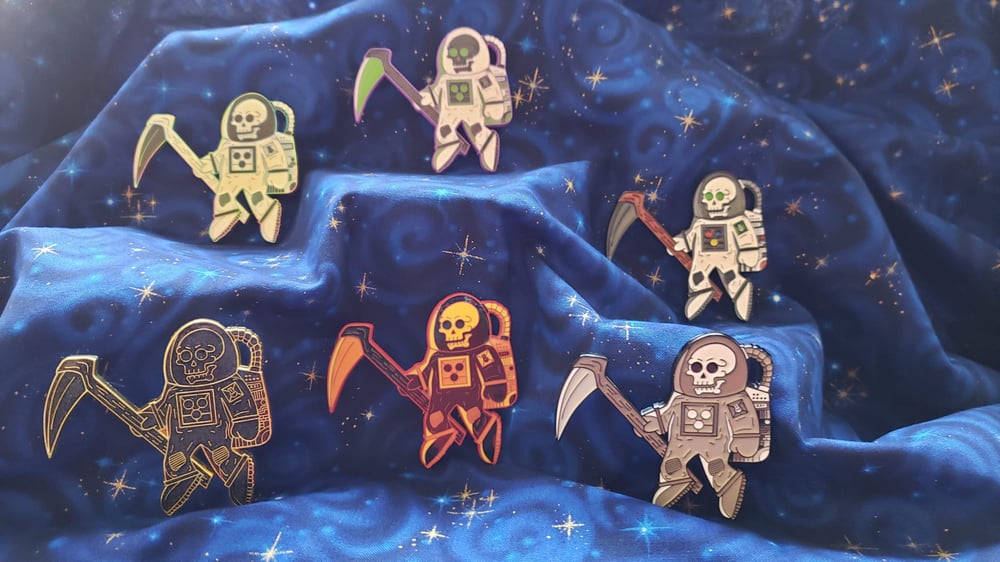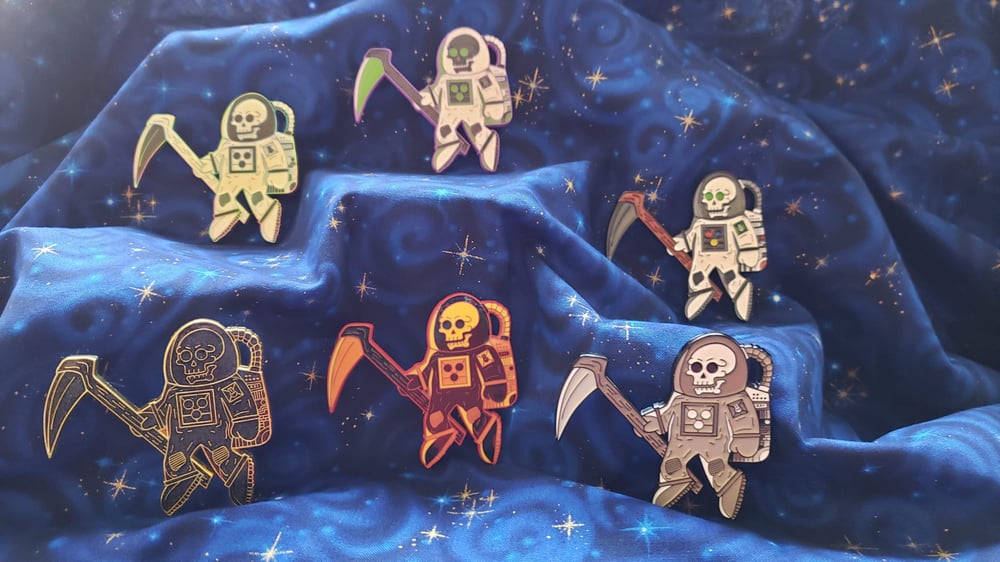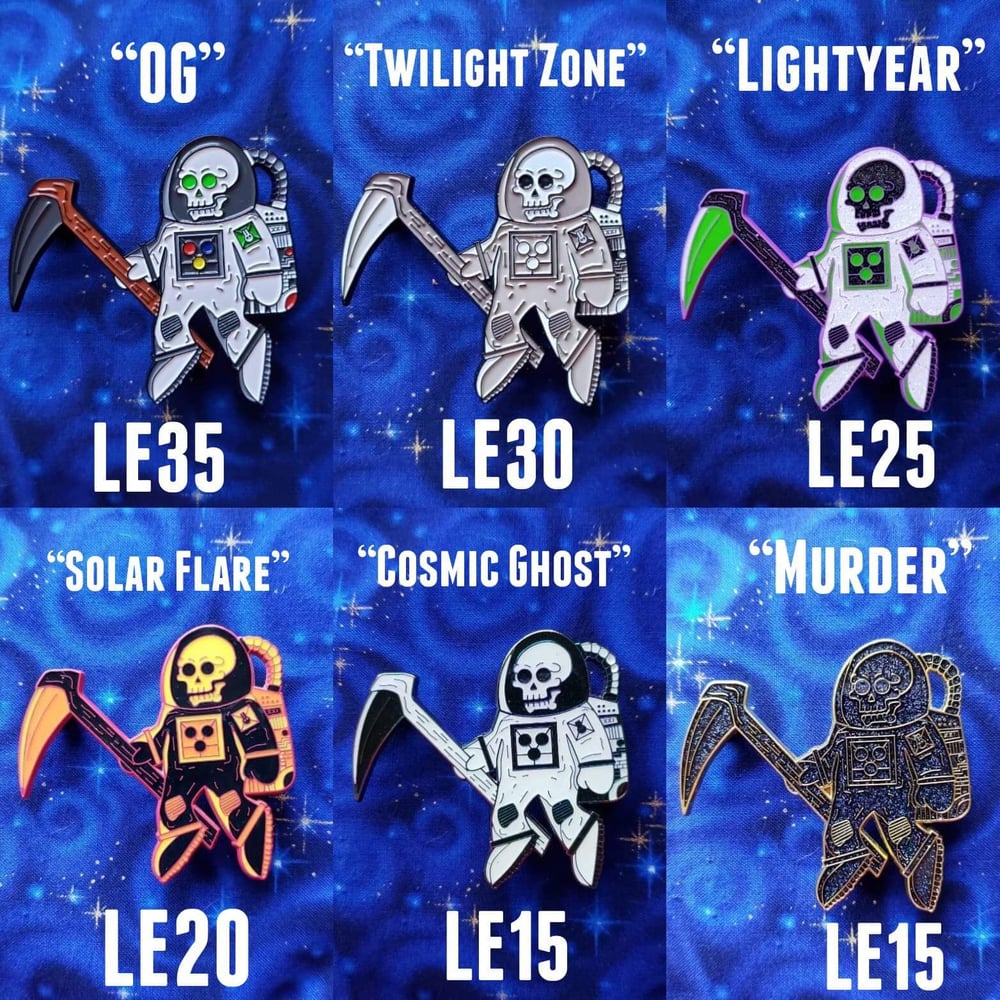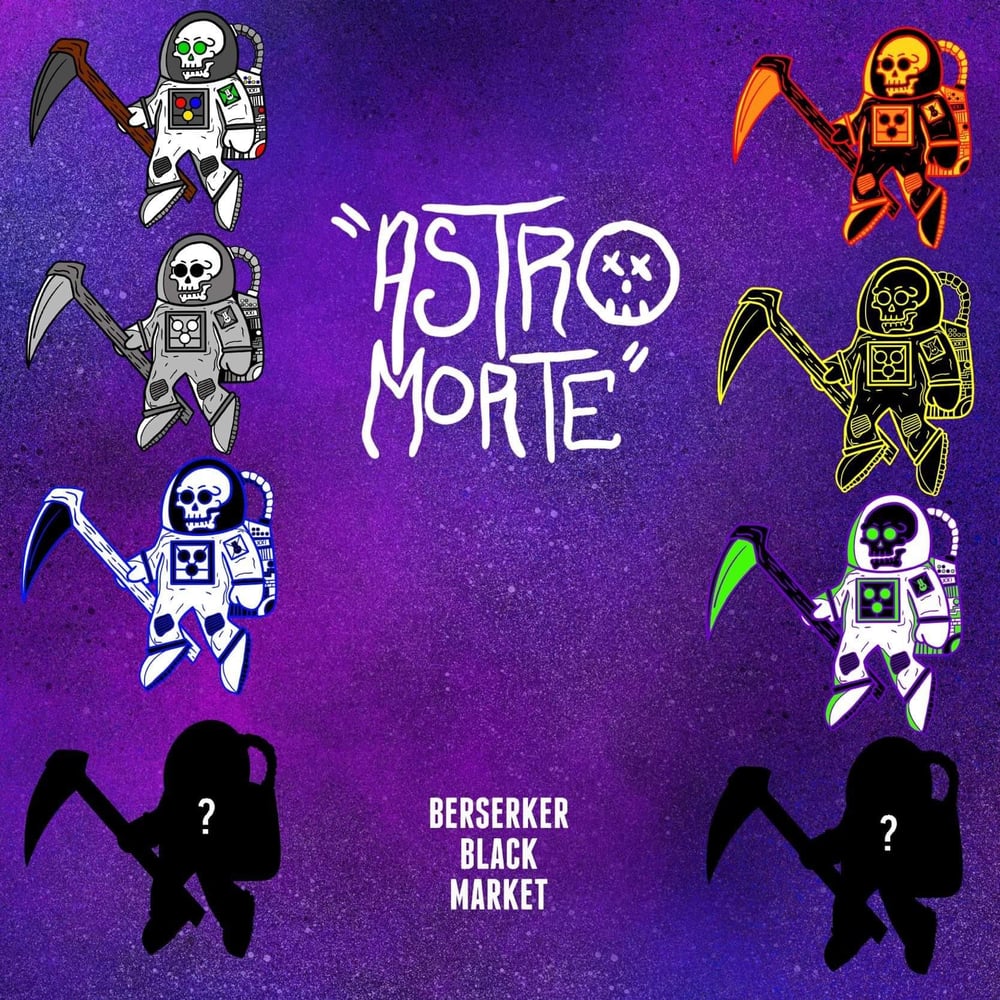 The newest BBM enamel pin, "Astro-Morte" has arrived! This drop is will be blind bagged and every order will come with a holographic or clear sticker. Each pin is 2.25" x 2.5" , quad posted, numbered and backstamped. Random orders will also come with one of two FREE gift variant pins!
There will be five (5) Full Sets available for purchase at drop. These will include all 8 pins (Matching Numbers Sets) including both Gift Variants.
DROP DATE : 8/15/20
DROP TIME : 12pm (AZ/PST)
Variant Details:
LE35 "OG" Variant - Soft Enamel (No Epoxy, Glow or Glitter)
LE30 "Twilight Zone" Variant - Soft Enamel (No Epoxy, Glow or Glitter)
LE25 "Lightyear" Variant - Purple Metal, Glitter, Glow, Epoxy coated
LE20 "Solar Flare" Variant - Red Metal, Glow, Epoxy coated
LE15 "Cosmic Ghost" Variant - Ano/Rainbow Metal, Glow, Epoxy coated
LE15 "Murder" Variant - Gold Metal, Glitter, Epoxy coated
LE10 Gift Variant #1
LE10 Gift Variant #2
*Limit four (4) pins per order