"Pikachu Freddy" Slashermon Card Poster (Pre Order)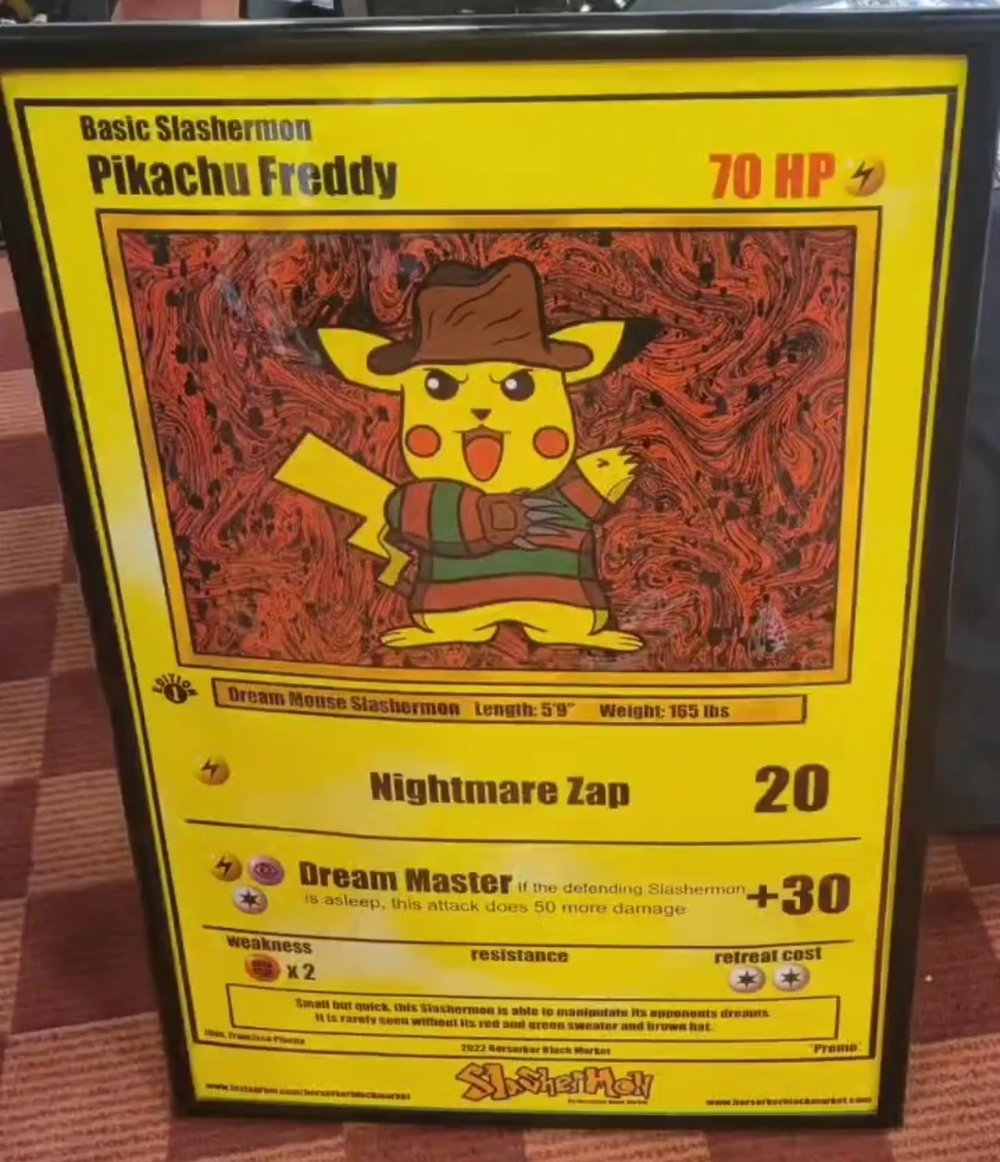 By popular demand, this poster sized "Pikachu Freddy" card artwork is up for preorder! It is 24×36 and will have a semi gloss finish. This preorder will be available until Sunday, July 24st. There will be a free pick up option for those local in AZ.
For those picking up locally, use codeword : LOCALPICKUP at check out to not be charged for shipping.
Since this is a preorder, these will be shipping out early August in a tube container.
(Frame not included)
Any questions please feel free to message