"Life After Death" 1.25" Enamel Pin (Blind Bag)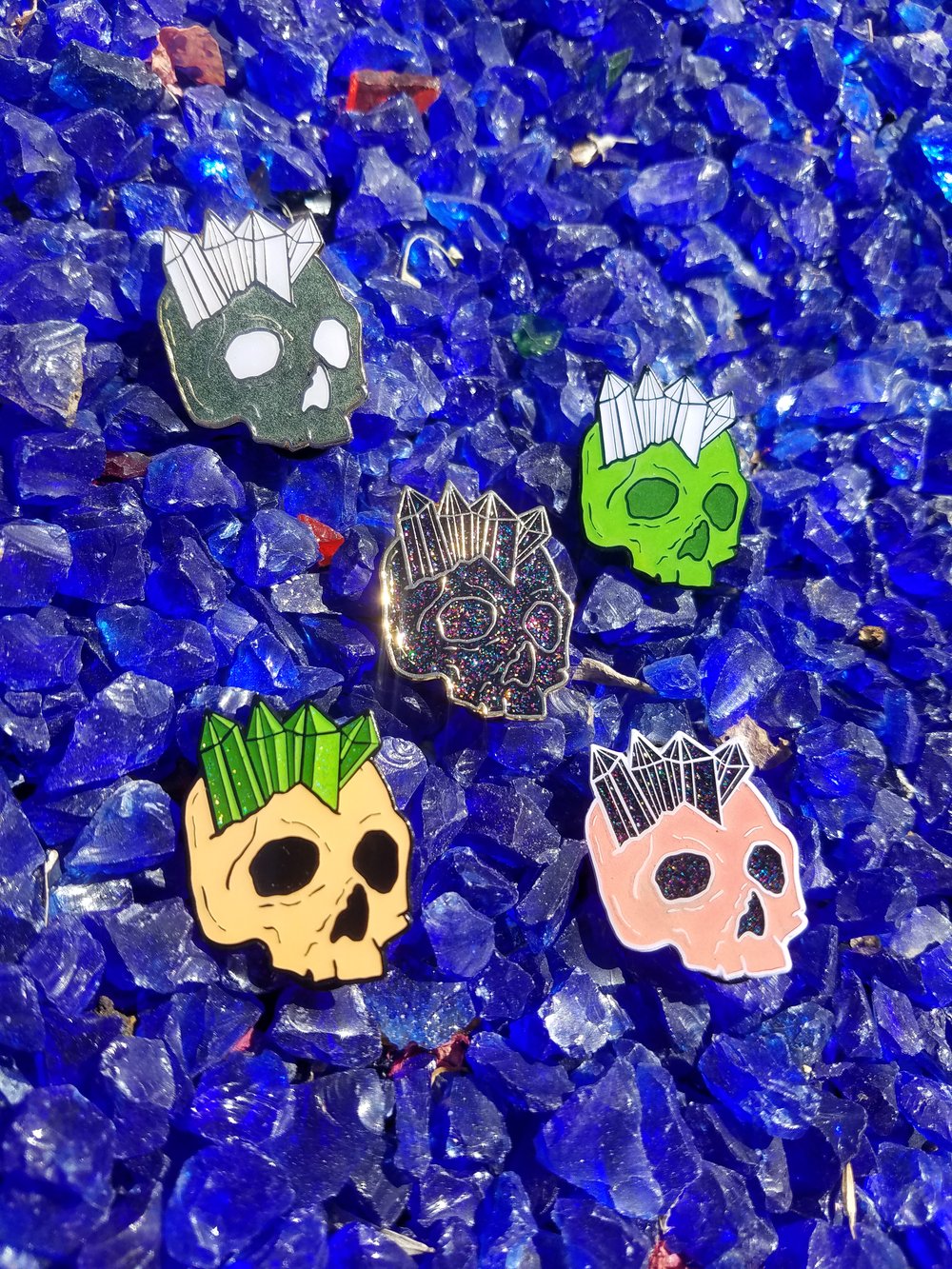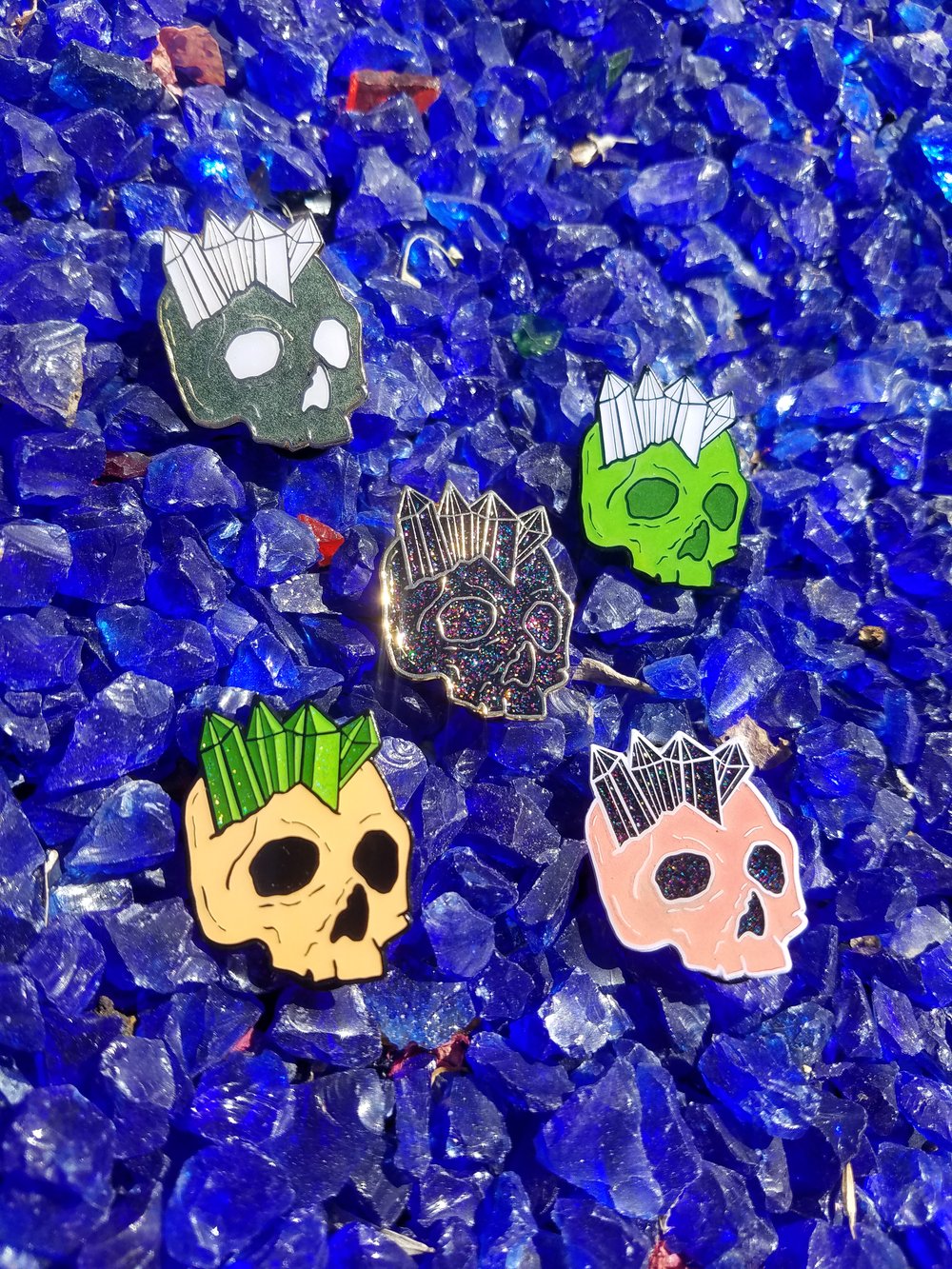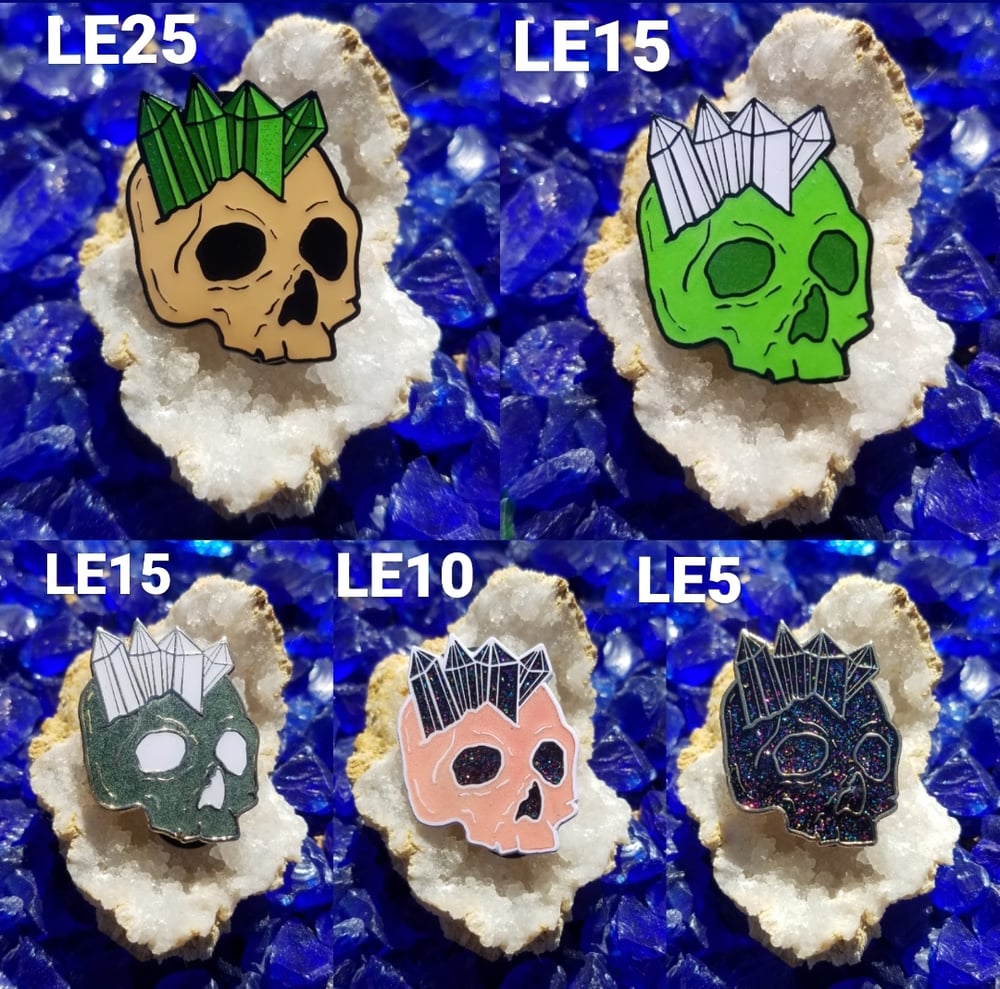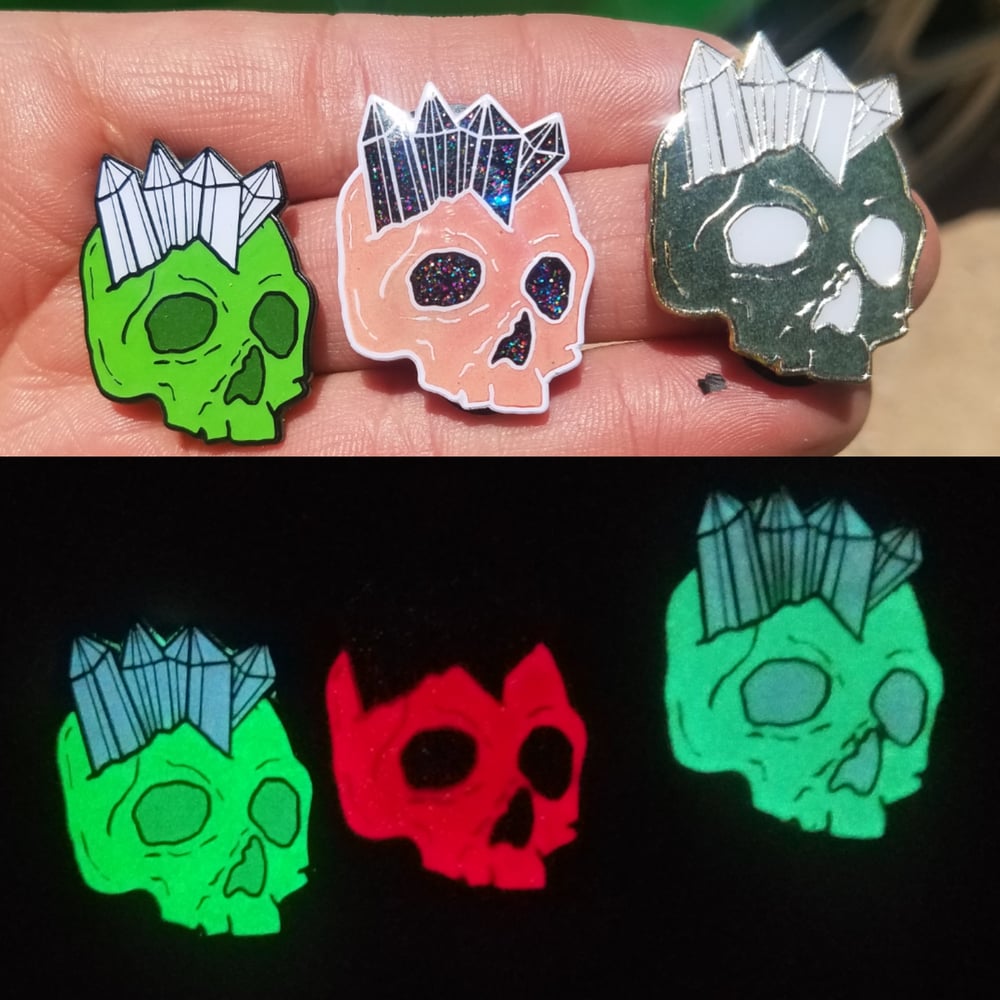 "Life After Death" is the first BBM pin design that includes a secret free variant, and has multiple glitter, glow, colored metal and epoxy attributes. Starting with an already low LE25 there are five (5) different variants that go as low as LE5. The secret 6th variant will be revealed drop day, which will be included for free in random blind bags. Every order will also receive a free die cut V1 sticker (while supplies last)
Two full sets are available for purchase, which includes every variant (matching sets) including the secret variant as well.
Drop Day :
June 12th between 9:00AM-9:02AM
(V1-V5 are epoxy coated / All pins are numbered)
V1 - LE25 - Beige skull w/ green glitter crystals
V2 - LE15 - Green skull w/white crystals (Full Glow)
V3 - LE15 - Charcoal skull w/ white crystals (Full Glow) (Gold Metal)
V4 - LE10 - Light red/pink skull w/ black glitter crystals (Red Glow) (White Metal)
V5 - LE5 - Black skull w/ black crystals (Full Rainbow Glitter) (Gold Metal)
Secret Variant - ???
Limit 2 blind bags per person per day.
These black blind bags will be heat sealed, and there is a possibility of receiving duplicates.