"Inner Reaper" Chonky Blind Box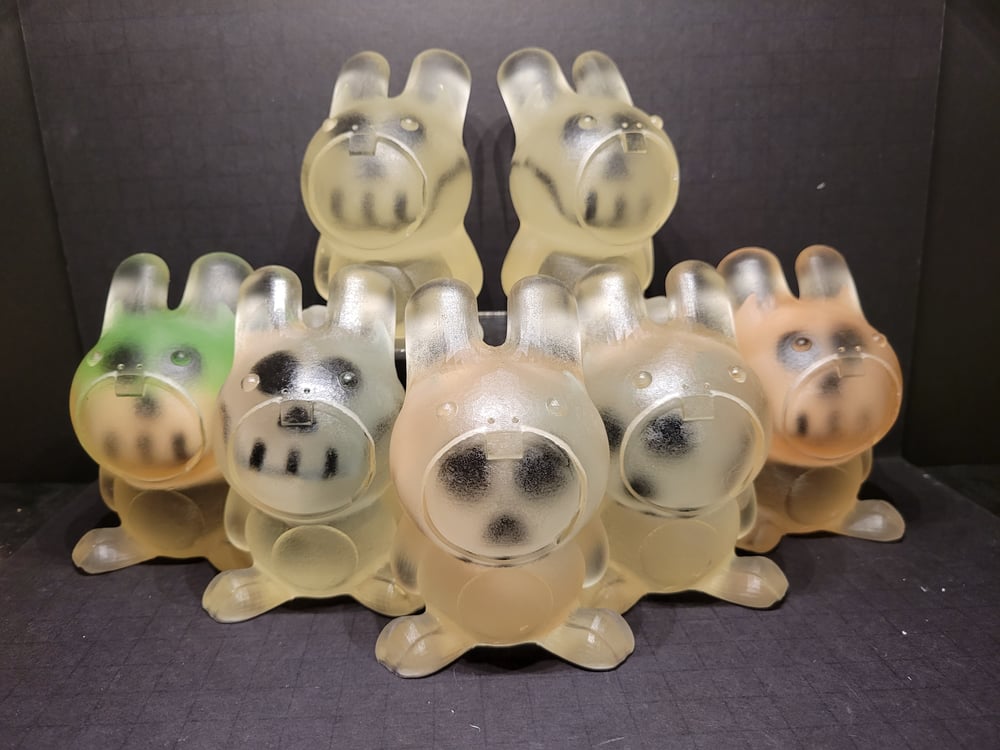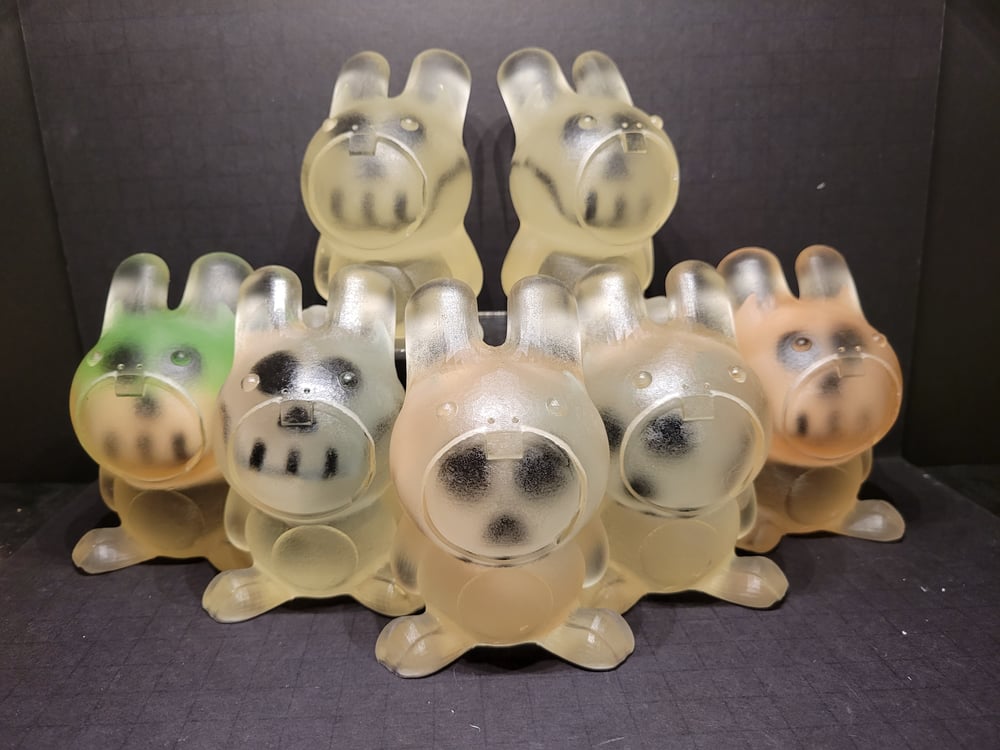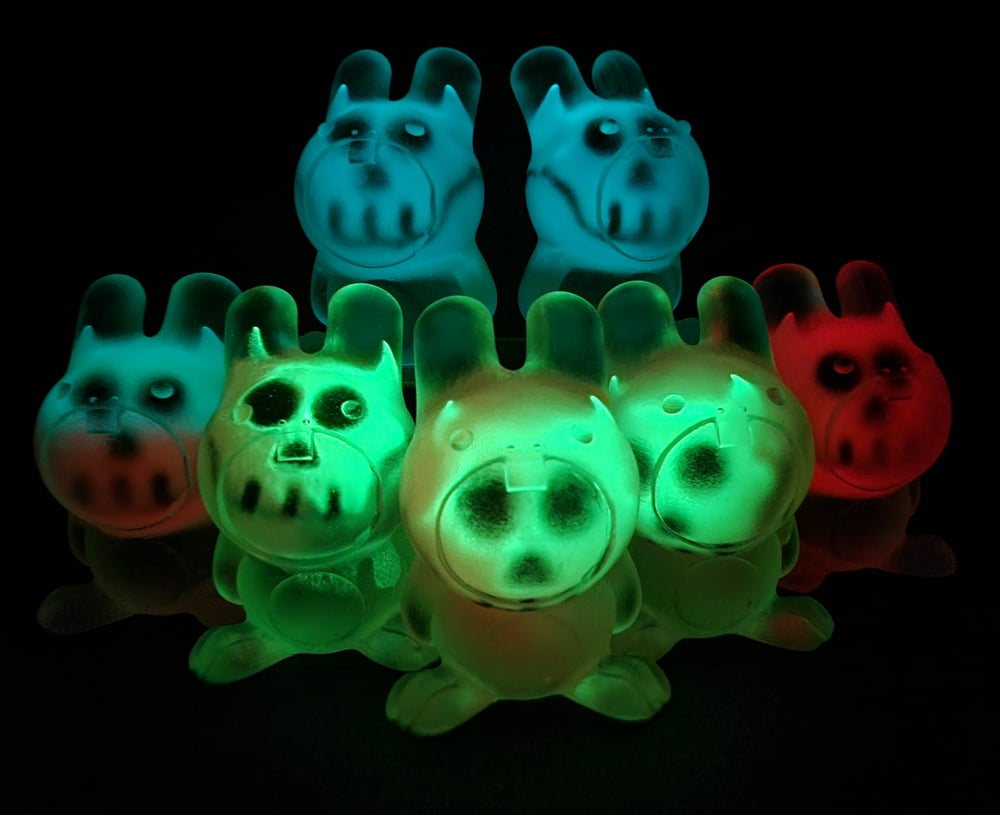 These Chonky Bunnies have an inner Reaper that glows in the dark.
Each Chonky Bunny has a glow in the dark reaper inside that glows through the clear figure. This drop is split into two to give more people a chance to grab one. There will be at least eight (8) available between both days, maybe more that are not pictured.
*Friday*
Drop Date : 9/17/21
Drop Time : 12PM (AZ Time)
*Saturday*
Drop Date : 9/18/21
Drop Time : 7PM (AZ Time)
*This item is handmade and it is subject to slight imperfections and no two will be exactly alike.