"Dripmingo" Enamel Pin Blind Bag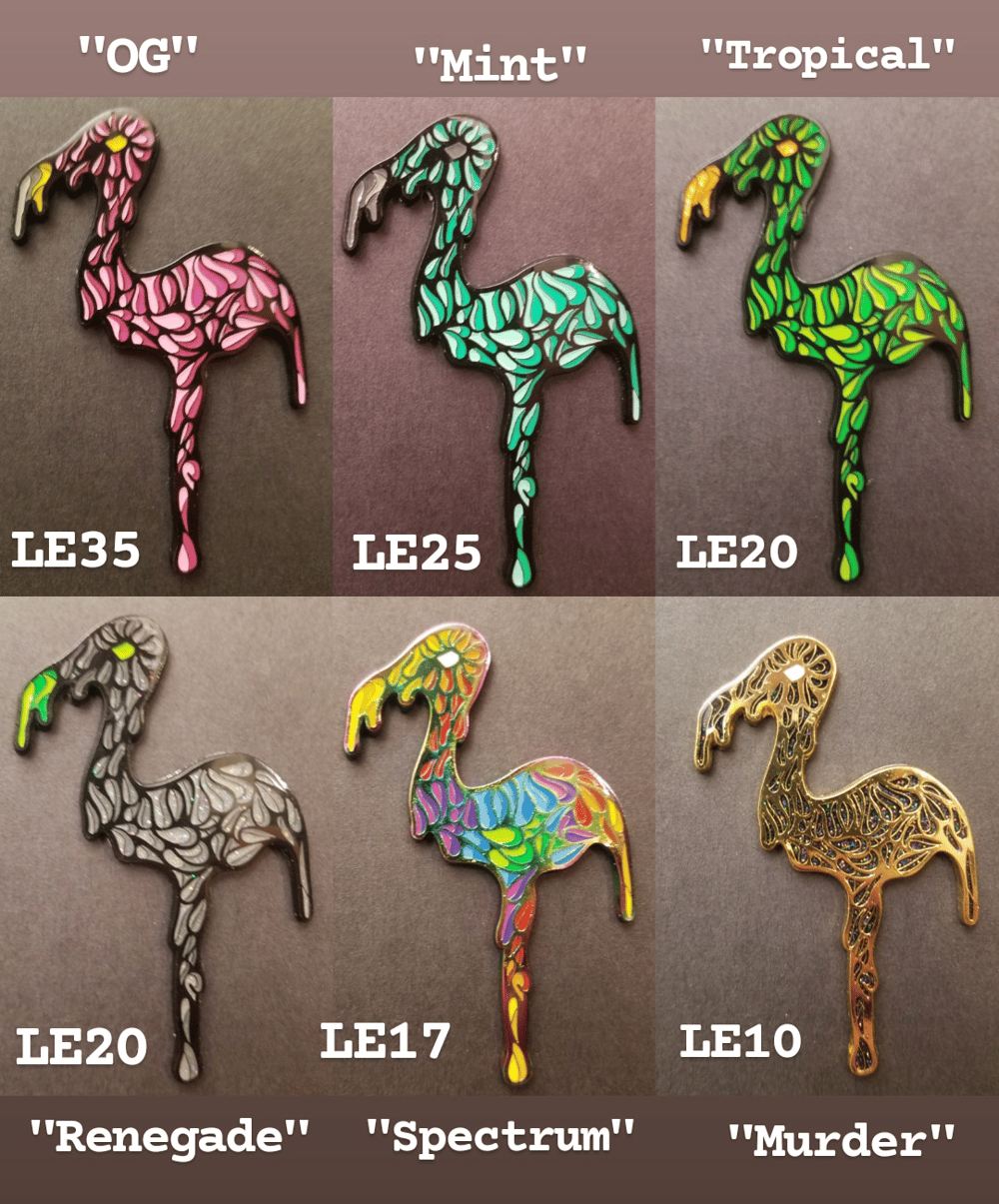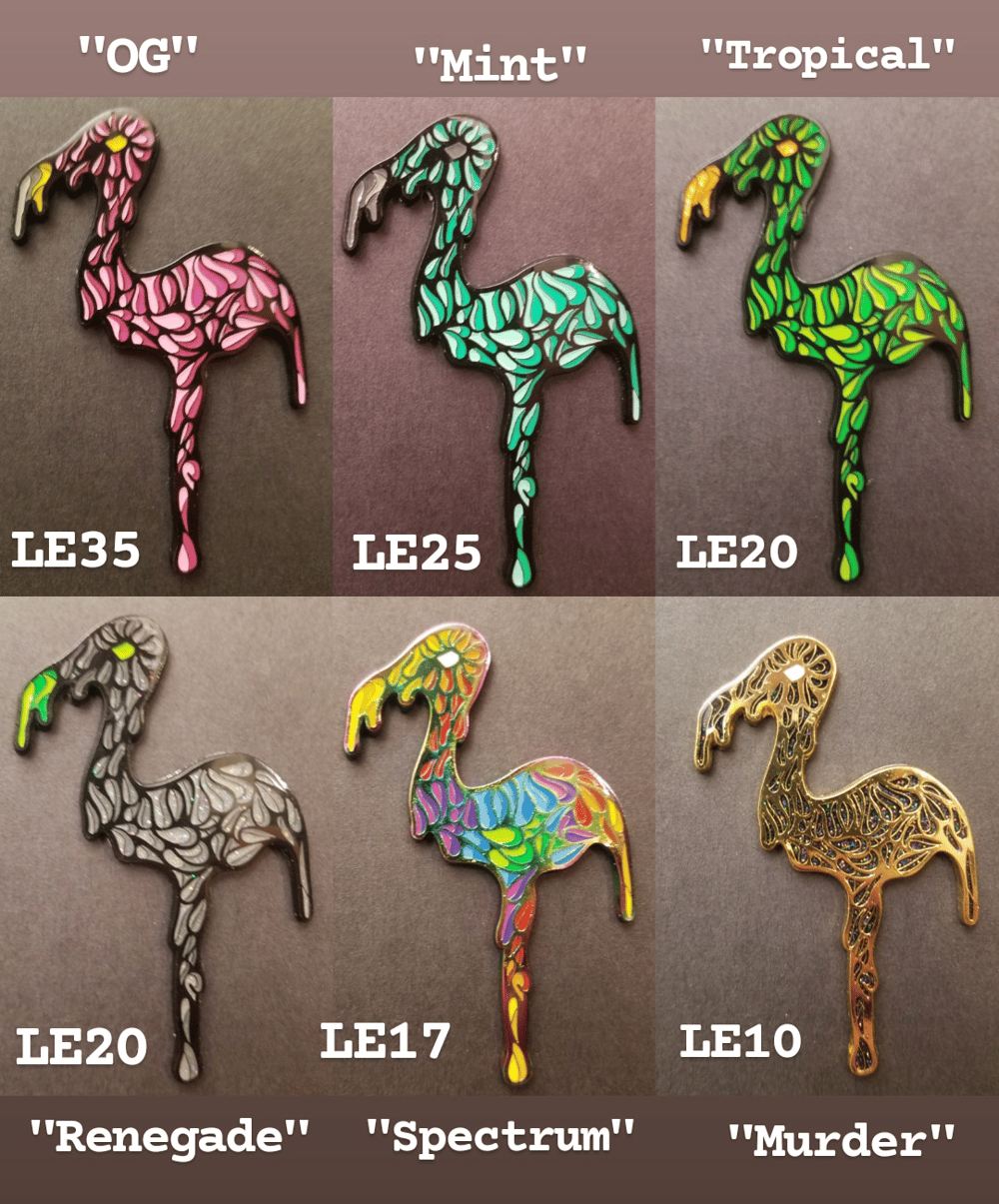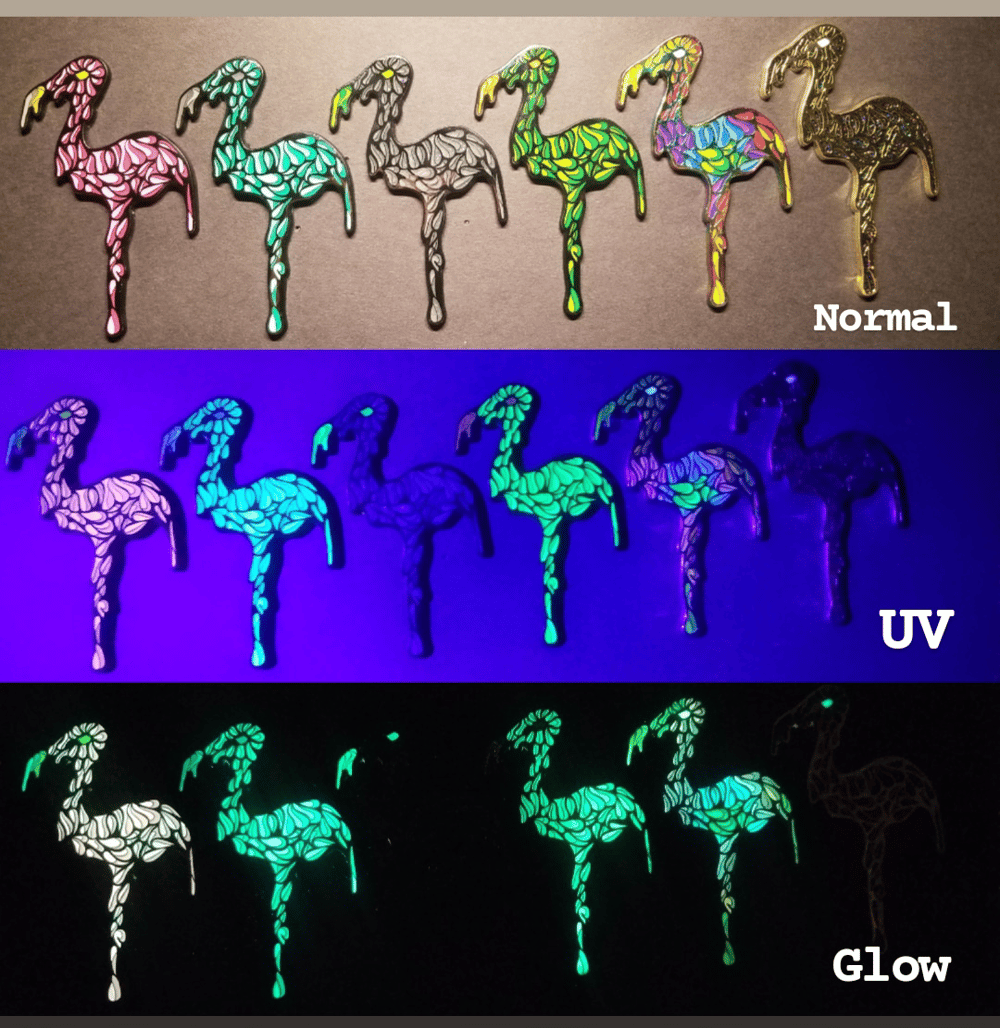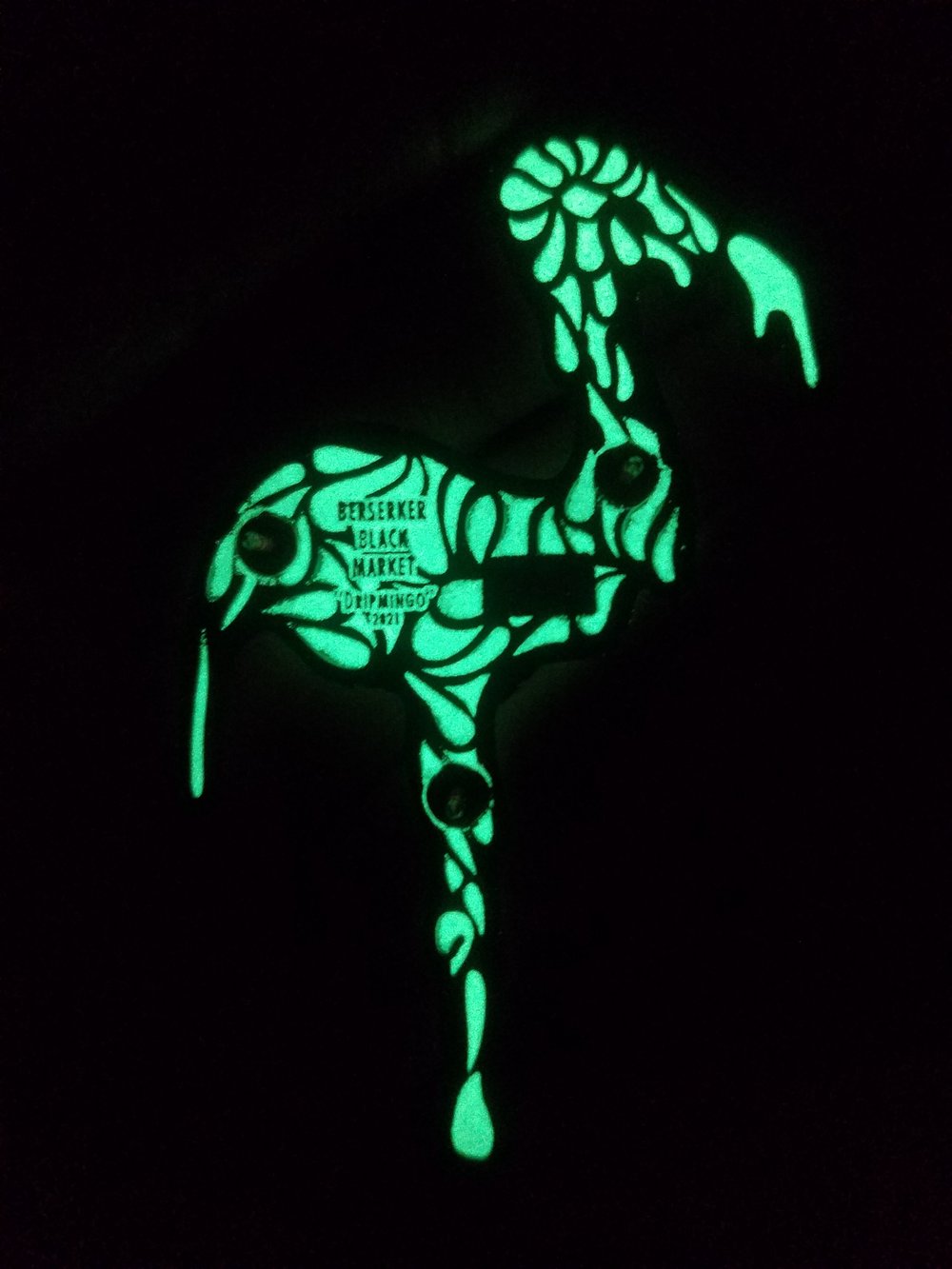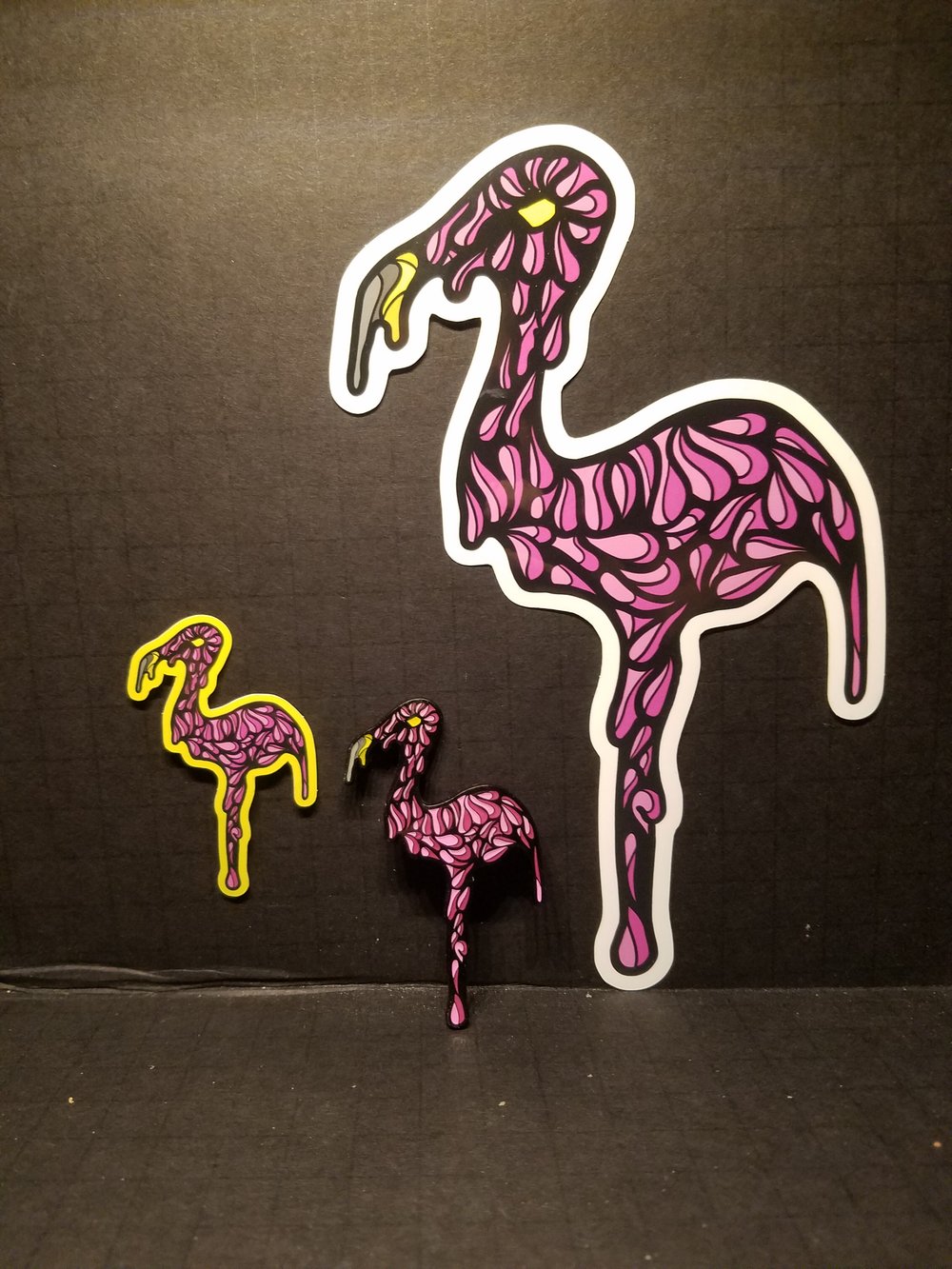 This is the first Designer Enamel Pin Design of 2021! This design was drawn back in early spring of 2020 and was shelved until earlier this year. This Design depicts a "dripping flamingo.
This enamel pin is 3" tall and about 2.5" wide, epoxy coated, triple posted, glow on the back of the pin with "Dripmingo" 2021 stamped and is numbered.
There will be five (5) complete sets available including the 7th secret variant and each set will come with a Jumbo "Dripmingo" Sticker (8" tall). All other orders will receive a Dripmingo" sticker (while supplies last)
"OG" (LE35) - Full Glow
"Mint" (LE25) - Full Glow
"Renegade" (LE20) - Gray Body / Green Glow
"Tropical" (LE20) - Green Glow / Orange Glitter
"Spectrum" (LE17) - Rainbow Metal / Full Glow
"Murder" (LE10) - Gold Metal / Black Glitter / White Glow
"Secret" (LE10) - ???
Drop Date : Saturday, March 27th
Drop Time : 12PM (Arizona Time)