"Death Potions" (ZER0 M00N) (G/O)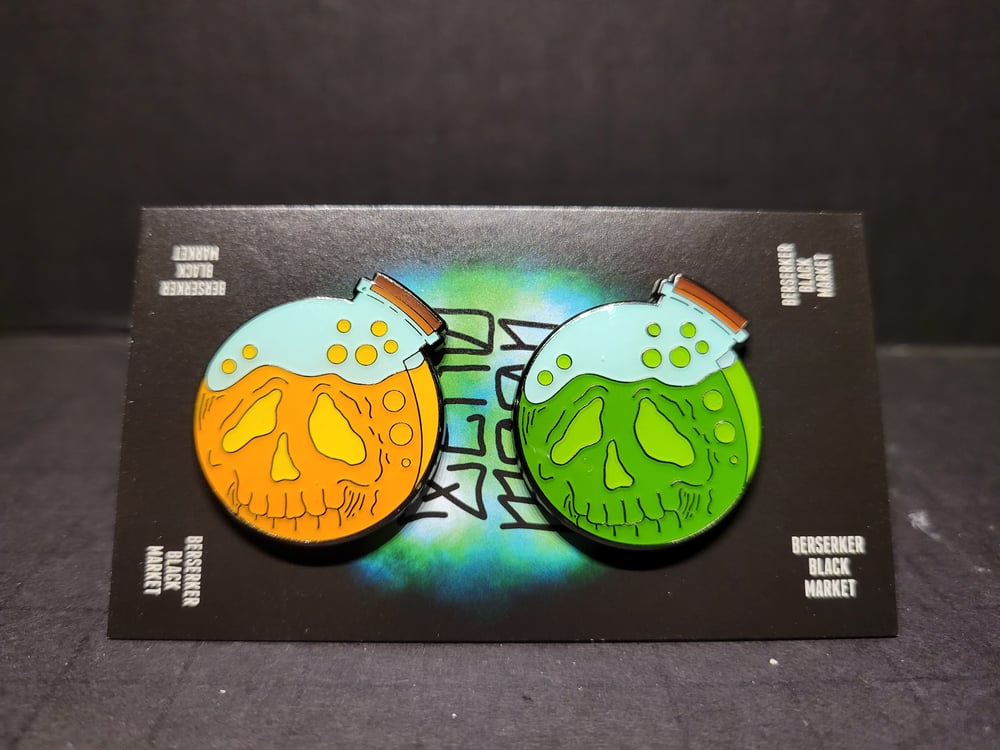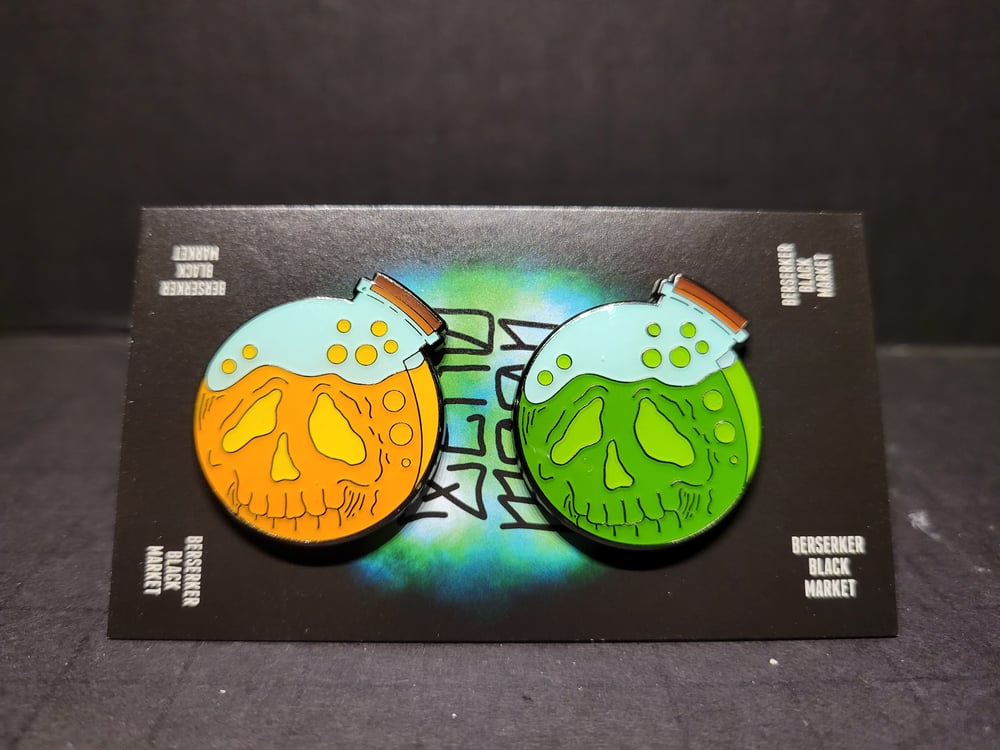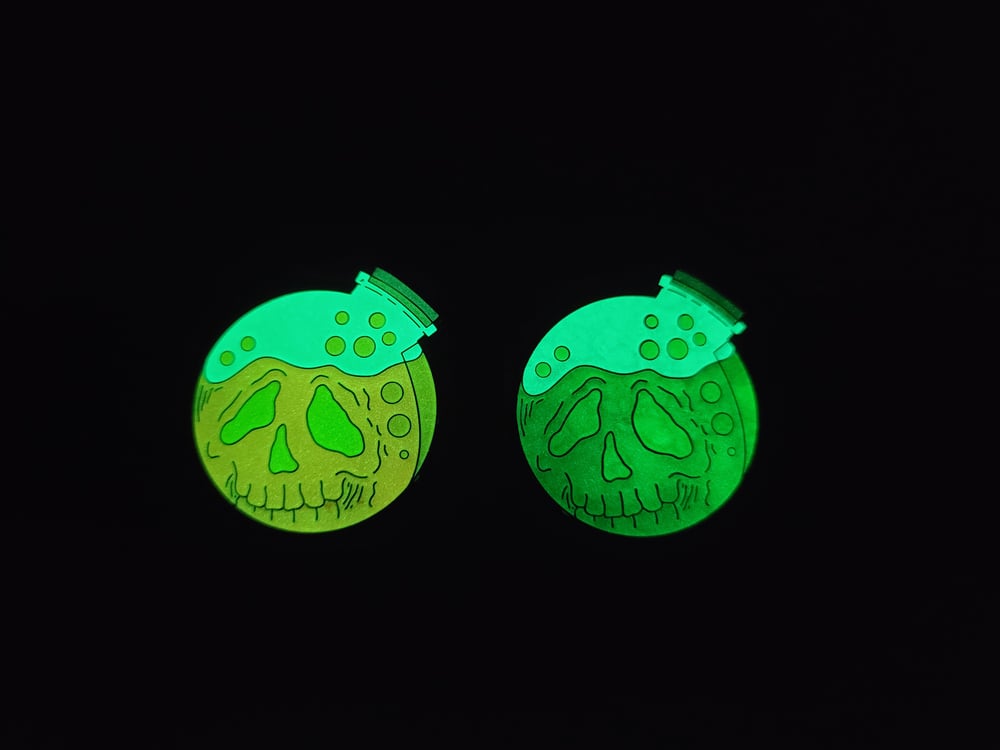 "Death Potions" is the first 2021 "ZER0 M00N" design! Was supposed to be released at Mad Monster but due to some issues, they couldnt make the show. These potion have a skull design in the liquid inside the round bottle.
This set contains a Green and Orange potion that glow in the dark!
Each order will come with an Orange Death Potion sticker!