Custom Painted Vinyl Reaper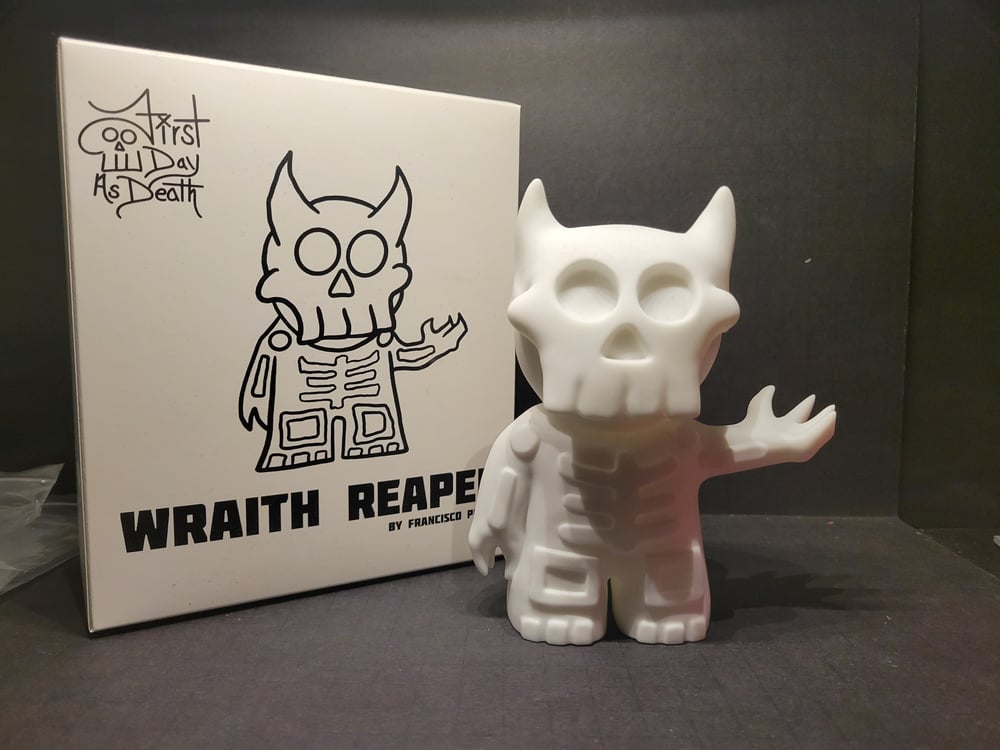 The last remaining blanks of the V1 Reaper vinyl figure! Each one will be painted differently, and you will also recieve several other goodies with this listing.
Only three are available and will take a few days to prep.
When purchasing please write in the notes if you have some color preferences for your custom.