"28:06:42:12" (Donnie Darko) 2" Enamel Pin Pre-Order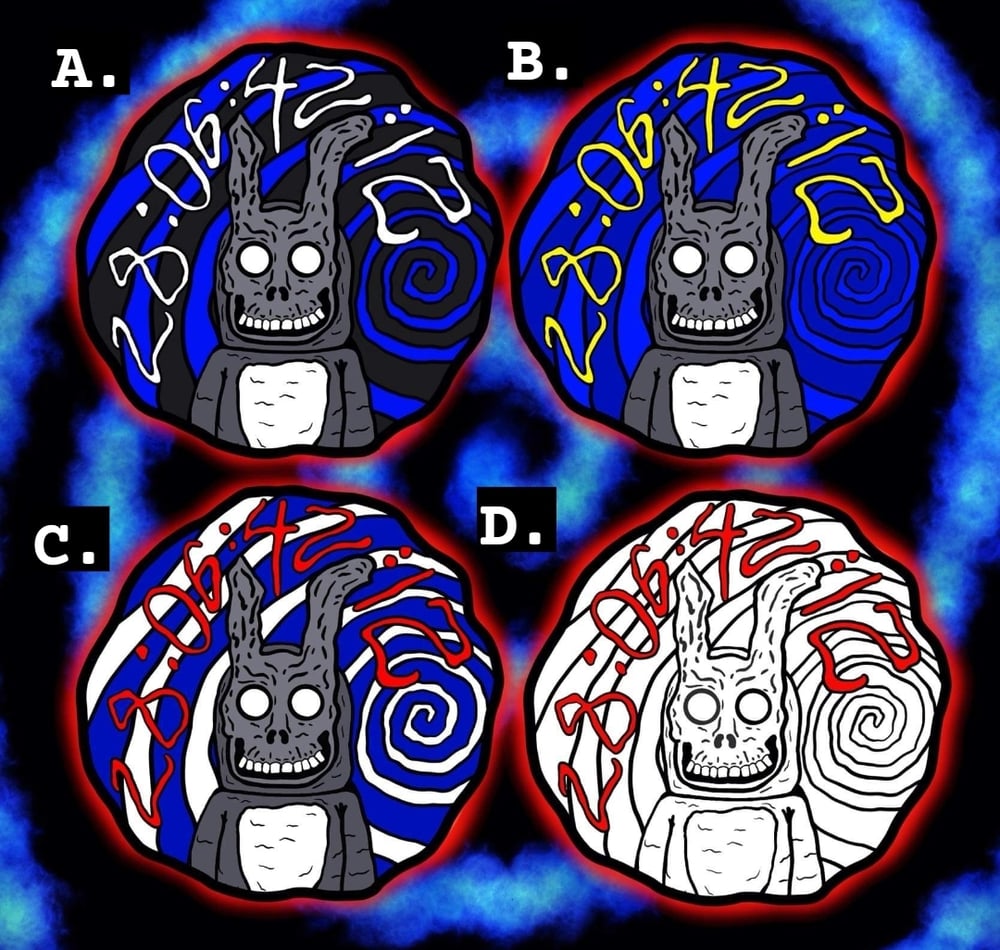 The first "Horror" Pin of the year is "28:06:42:12"! It has been sometime since I've made a Donnie Darko Pin and almost 2 years is long enough.
All pins are black nickel metal, about 2" tall/wide, double posted and backstamped.
There are four (4) variants, all open edition, available for pre order. There will be a handful of sets available at a discounted price as well as some singles. These will be available online for a limited time.
Here are some of the specs for these pins :
A. Full Glow (Red) , blue Glitter
B. Background Blues (Glitter), Numbers (Yellow Glow), Frank (Red Glow)
C. Numbers (Red Glow), White background (White Glow), Blue background (glitter)
D. Numbers (Red Glow), Frank (White Glow)
These are all projected specs and final product may slightly vary depending on production by factory.
Pins are projected to arrive early Feb.