0.75" Enamel Pins "Death Diamonds" ( Cantera + Raw Iridescence Set)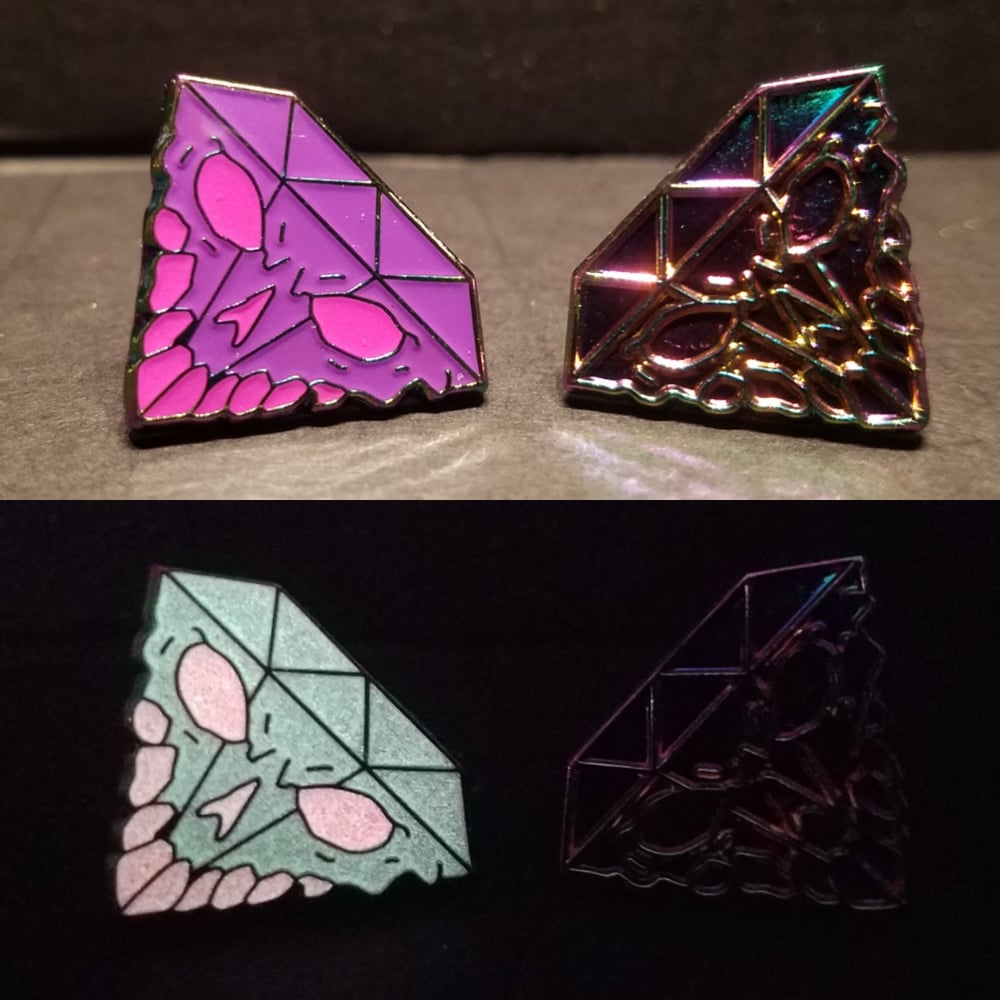 This set of Death Diamonds Includes : Cantera and Raw Iridescence!
Cantera is rainbow/ano metal that is pink and purple in color that glows, while Raw Iridescence is just raw rainbow/ano metal to get the most Iridescent look!
All pins are double posted and numbered, all diamond variants are limited to 21pcs.