0.75" Enamel Pins "Death Diamonds" (Glitter +Ruby Set)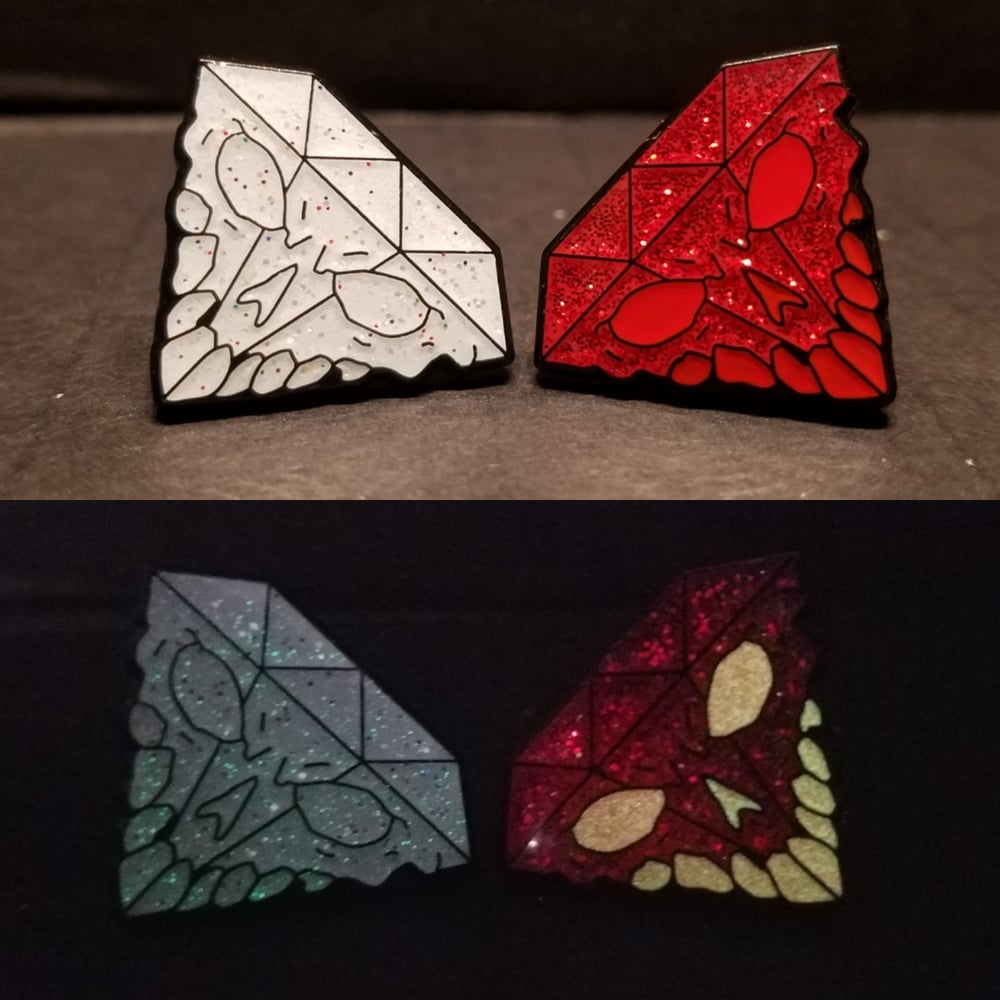 This set of Death Diamonds Includes : Glitter and Ruby!
Glitter is all white with glitter and a slight glow, while Ruby has 2 shades of red, glitter and glows!
All pins are double posted and numbered, all diamond variants are limited to 21pcs.