0.75" Enamel Pins "Death Diamonds" (Ice + Renegade Set)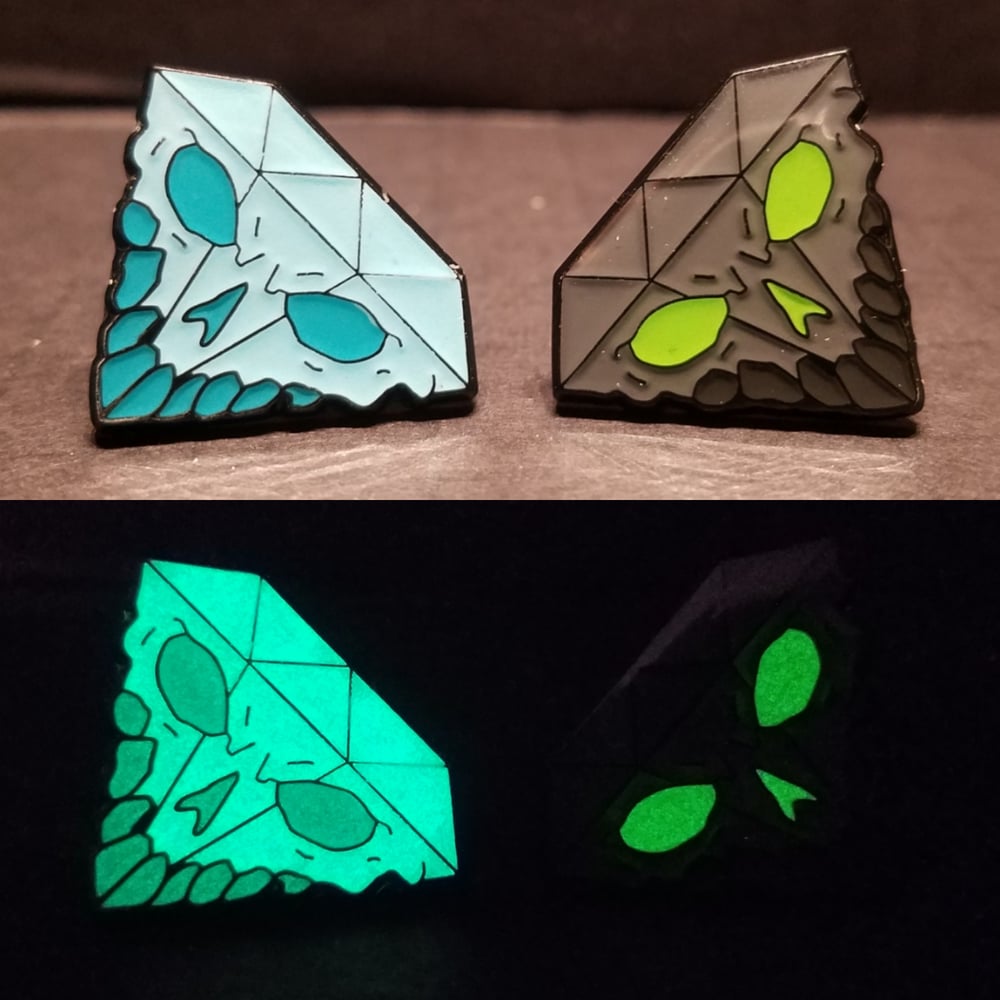 This set of Death Diamonds Includes : Ice and Renegade!
Ice has 2 shades of blue and has a full glow while Renegade has two shades of gray with glowing green eyes and nose!
All pins are double posted and numbered, all diamond variants are limited to 21pcs.